Baha® implant
There are two ways of attaching a Baha sound processor to the implant. Both feature the reliable Baha implant, a secure foundation for better hearing.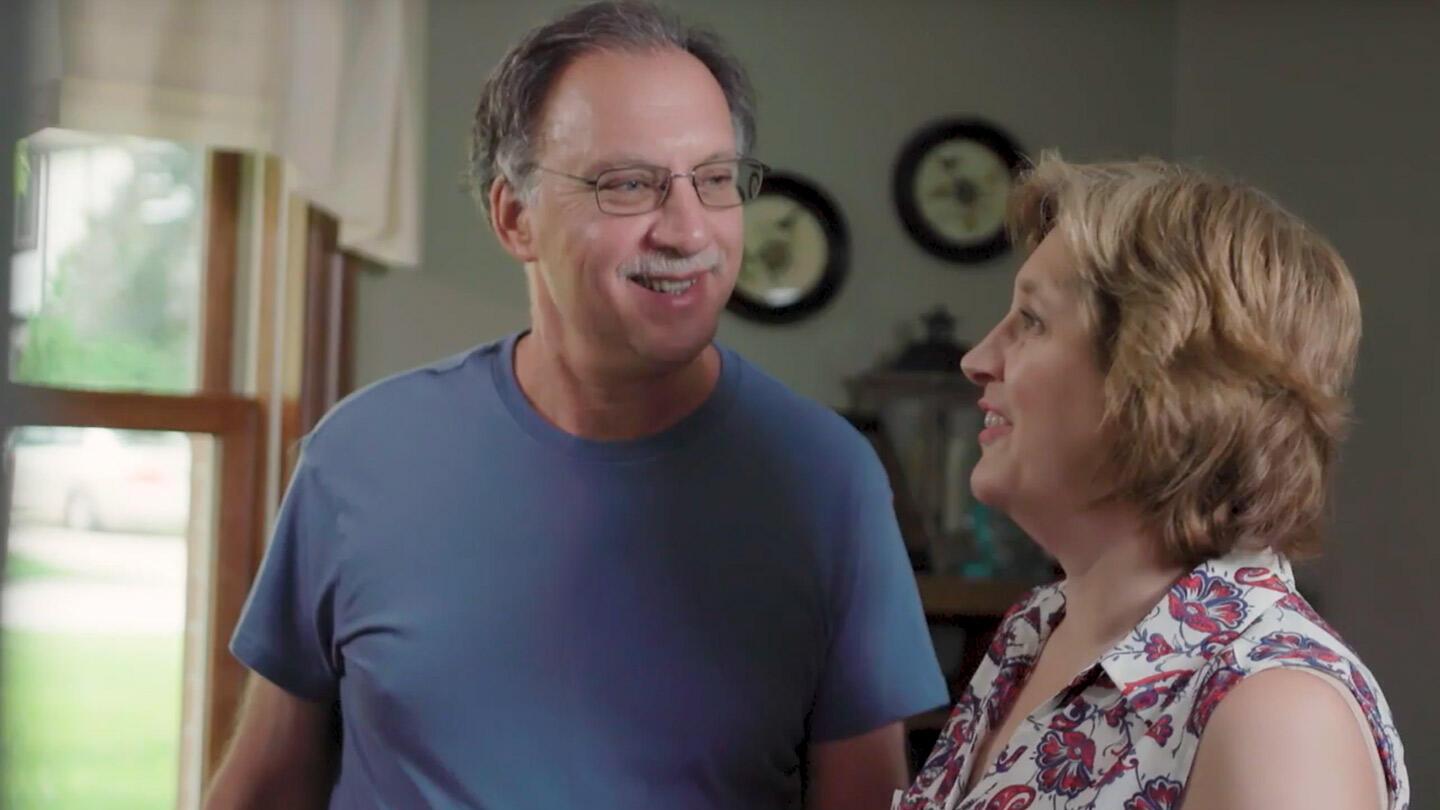 What you'll find on this page
Baha® Connect System.
Baha® Attract System.
The BI300 implant.
Different ways of connecting to hearing
There are two connection options for the Baha System: Baha® Connect and Baha® Attract.
The Baha Connect System is an easy-to-use and effective1,2 hearing solution designed to improve hearing.
It uses a small abutment behind the ear that connects the sound processor directly to the implant to maximise the sound that gets through to the inner ear. You simply snap your sound processor onto the abutment and can get on with doing the activities you enjoy.
The Baha Attract System is a comfortable and easy-to-use3 hearing solution that uses magnets to hold the sound processor over the implant. The sound processor then sends sound through to the inner ear.
You simply place your sound processor (with sound processor magnet) over the implant and then you can get on with your day while experiencing the sound around you.
Talk to your hearing health professional about the best solution for them.
The Baha BI300 implant
The Baha BI300 implant sits in the bone behind the ear. It's the pathway to sound and it forms the foundation of the Baha System. It's designed to promote a faster and stronger integration with the bone for a strong and reliable hearing platform.4-7
References
van Hoof M, Wigren S, Ivarsson Blechert J, et al. A Multinational Cost-Consequence Analysis of a Bone Conduction Hearing Implant System-A Randomized Trial of a Conventional vs. a Less Invasive Treatment With New Abutment Technology. Front Neurol. 2020;11:106.
van Hoof M, Wigren S, Blechert JI, et al. A multicentre randomized controlled trial of soft tissue preservation using a hydroxyapatite-coated abutment in percutaneous bone conduction hearing implant surgery – 1-year clinical outcomes: Presenting Author: Marc van Hoof. J Laryngol Otol. Cambridge University Press; 2016;130(S3):S81–S82.
Gawęcki W, Stieler OM, Balcerowiak A, et al. Surgical, functional and audiological evaluation of new Baha® Attract system implantations. Eur Arch Otorhinolaryngol. 2016;273(10):3123- 3130.
den Besten CA, Stalfors J, Wigren S, Blechert JI, Flynn M, Eeg-Olofsson M, Aggarwal R, Green K, Nelissen RC, Mylanus EA, Hol MK. Stability, Survival, and Tolerability of an Auditory Osseointegrated Implant for Bone Conduction Hearing: Long-Term Follow-Up of a Randomized Controlled Trial. Otol Neurotol. 2016;37(8):1077-1083.
Felton M, Hill-Feltham P, Bruce IA. The role of stability measurements of the Baha(R) system in children. Int J Pediatr Otorhinolaryngol. 2014;78(3):513-516.
Marsella P, Scorpecci A, D'Eredita R, Della Volpe A, Malerba P. Stability of osseointegrated bone conduction systems in children: a pilot study. Otol Neurotol. 2012;33(5):797-803.
Wilkie MD, Lightbody KA, Salamat AA, Chakravarthy KM, Luff DA, Temple RH. Stability and survival of bone anchored hearing aid implant systems in post-irradiated patients. Eur Arch Otorhinolaryngol. 2015;272(6):1371- 1376.
*Hoffman J. Subjective evaluation of clear rich and natural sound. Cochlear Bone Anchored Solutions AB, Sweden. 2020; D1788013.