Recovery from cochlear implant surgery
After surgery, you will spend time recovering before your sound processor can be switched on. Learn what to expect.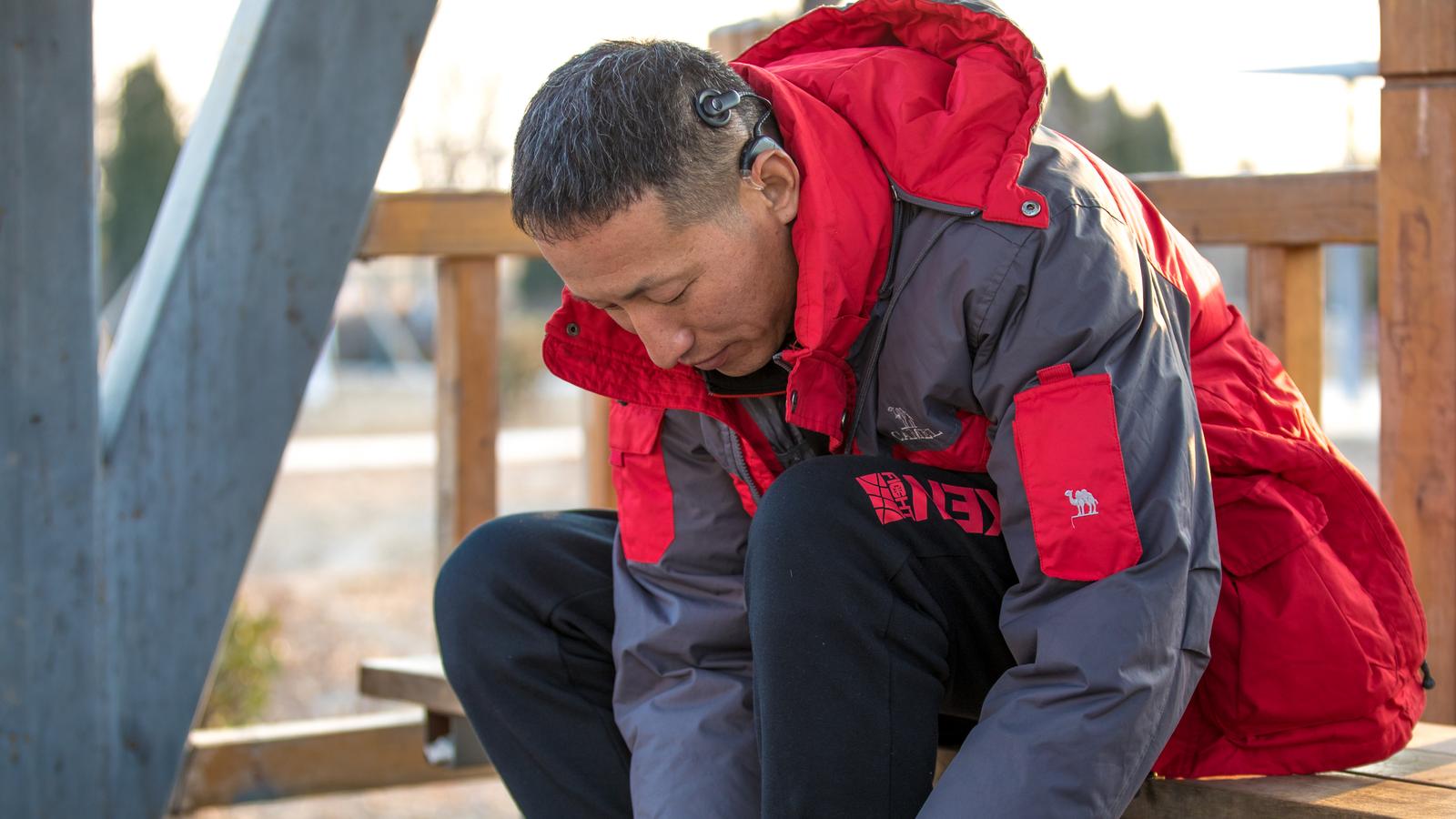 What you'll find on this page
An overview of what to expect before and after surgery.
Tips for your recovery.
Preparing yourself for surgery
Making the decision to have surgery can be difficult. It's normal to feel apprehensive, but you're not alone.
Surgeons have performed Cochlear™ hearing implant procedures for almost 40 years. During that time, Cochlear has provided more than 600,000 implantable hearing devices worldwide.
There's a reason you've made the decision: to give yourself every opportunity to lead a full life.
Confidence will come from understanding what to expect after surgery and how to care for yourself or your loved one during recovery.
After your procedure
After cochlear implant surgery, your head will be wrapped in a bandage to protect the incision.
Generally, medical staff may show you how to care for the implant site and when to remove the bandage. They may also advise you about medication prescriptions and any restrictions in activities.
When the bandage is removed, there may be some swelling around the incision. Once it heals and the swelling disappears, you may have a slightly raised bump where surgeons have placed the implant. This area is typically covered by hair.
Now is the time to rest and get ready for your switch-on appointment.
How to care for yourself or your loved one at home
Recovering will take time. The support of your family is important as you prepare for life with your new hearing.
Your doctor will let you know when to remove the bandage, usually a few days after surgery.
If you were using two hearing aids prior to surgery, your surgeon may recommend that you continue to use your hearing aid on your non-implanted ear.
Tips to help you recover
Follow your doctor's instructions and take medication as directed.
Arrange for someone to take you home from hospital as you won't be able to drive.
Ask your doctor when you'll be able to drive.
Ask a friend or family member to help you for a day after your surgery so you can recuperate.
Ask your doctor about when you are able to shower and wash your hair again.
Your doctor will advise when to remove the bandage.
Keep water out of your ear until your doctor says it's OK.
Eat a healthy diet and drink lots of water to promote healing.
How long does it take to recover?
Your surgeon will want the incision to heal before your cochlear implant system is switched-on (activated). This healing typically takes about two weeks, but can be as long as six weeks. Some recipients will take longer than these guidelines and their surgeon will advise this.
Many people are back to their routine within a few days after surgery. However, you may want to give yourself at least a week to recover and adapt before returning to work and normal activities.
Your doctor will tell you when it's safe to return to your regular activities. Most doctors advise against lifting even moderately heavy weights for a time after surgery.