Recovery from bone conduction implant surgery
Learn how individuals can care for themselves or their loved ones after surgery and find out what they expect during recovery.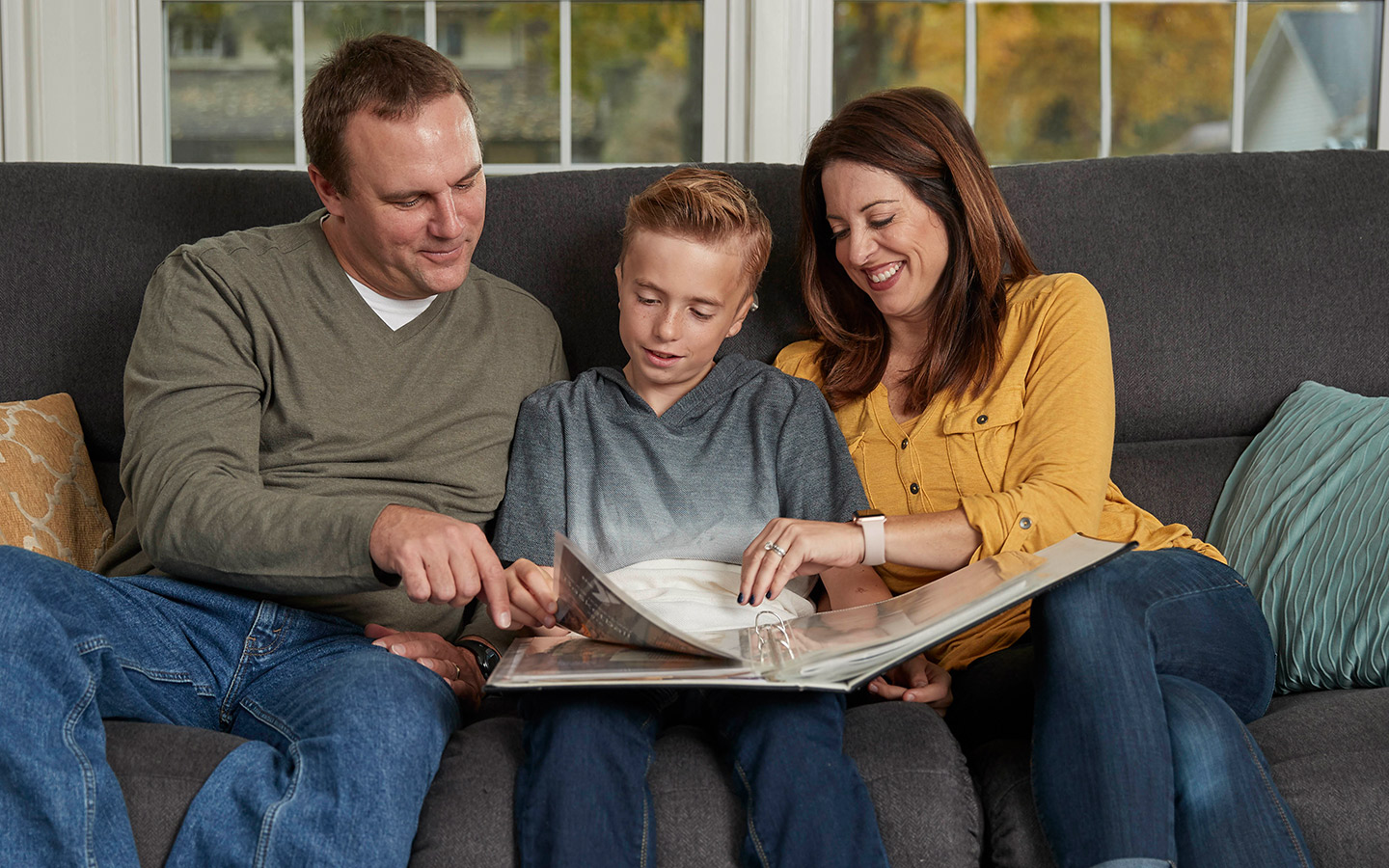 What you'll find on this page
Information about the procedure.
How individuals can care for themselves or their loved ones after surgery.
When recipients can expect to return to work and other activities.
Preparing for surgery
As the surgery approaches, it's quite common for adults and children to experience a range of emotions. The surgery is a common, outpatient procedure that may take as little as 20 minutes.1
Understanding what to expect and how best to recover from surgery will help give individuals gain confidence as they look forward to life with their new hearing.
After the procedure
After bone conduction implant surgery, medical staff will apply a bandage to protect the incision.
It is likely have a bandage after surgery for a day or two. Recipients will get instructions on how to care for the implant site after the bandage is removed depending on their system.
It's important to follow doctor's instructions regarding rest and recovery after bone conduction implant surgery.
How individuals can care for themselves or their loved ones after surgery
Recovering from the surgery is generally straightforward, but it will take time. Support from family and friends is important as recipients prepare for life with their new hearing.
Here are some tips to help recipients recover
Follow your doctor's instructions and take medication as directed.
Arrange for someone to take you home from hospital as you won't be able to drive.
Ask a friend or family member to help you for a day after your surgery so you can recuperate.
You should be able to shower and wash your hair one week after surgery, as instructed by your doctor, being careful to keep water out of your ear.
Eat a healthy diet and drink lots of water to promote healing.
How long does it take to recover?
A surgeon will want the incision to heal before the sound processor is fitted and programmed for the first time. Hearing health professional will advise how much time it will take need to recover before the fitting.
Many people return to work or normal activities within a few days after surgery, but some people may want to give themselves at least a week to recover.
Their doctor will tell them when it's safe to return to their activities. Most doctors advise against lifting even moderately heavy weights for some time after surgery.
Reference
de Wolf MJ, Hol MK, Huygen PL, Mylanus EA, Cremers CW. Clinical outcome of the simplified surgical technique for BAHA implantation. Otol Neurotol. 2008;29(8):1100‐1108.