Nucleus® smart sound processing technology
Whether in a restaurant, playground or office, let the sound processor do the work by automatically adapting to the environment.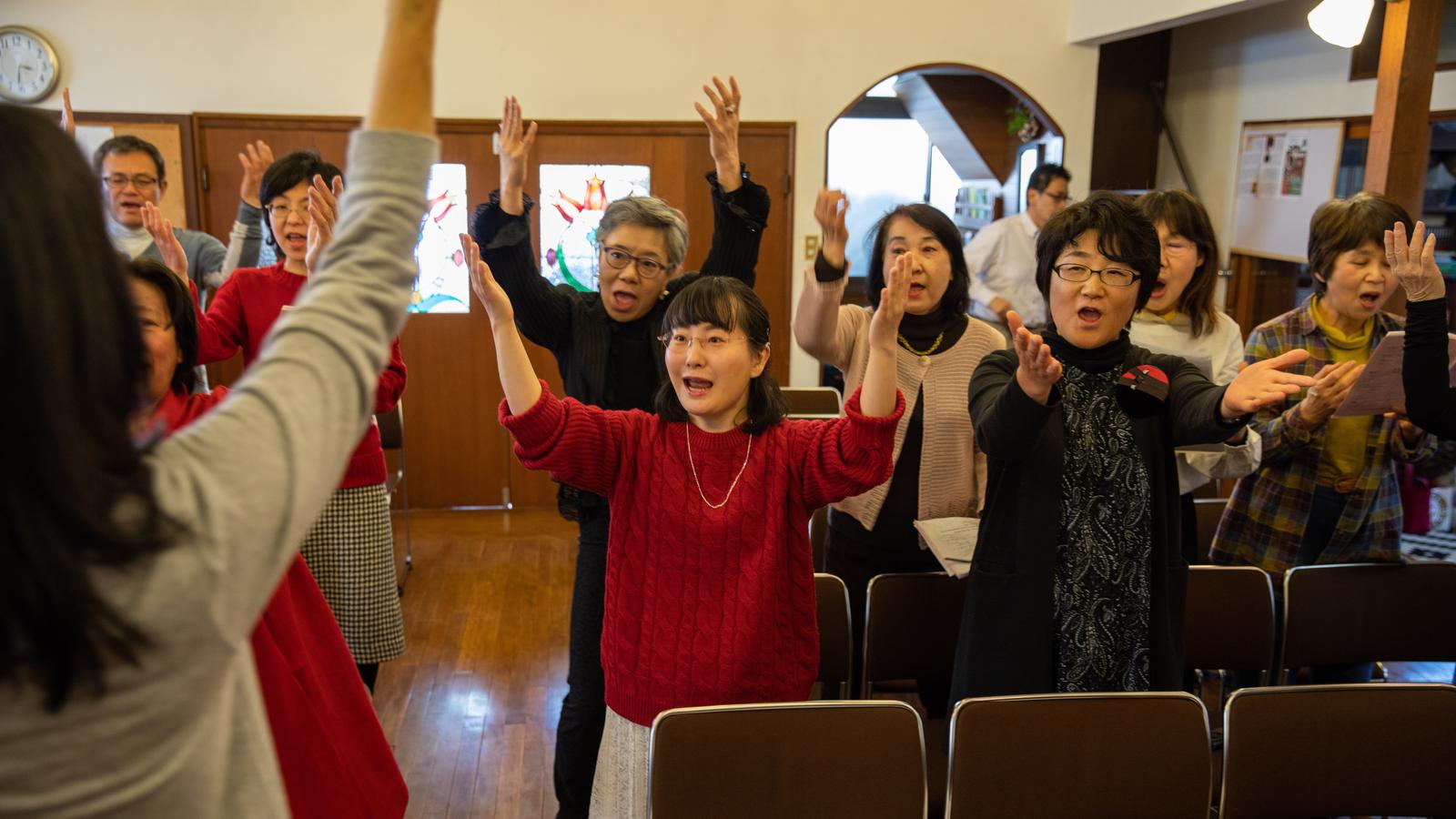 What you'll find on this page
Why two microphones are better than one.
How SmartSound® iQ with SCAN* technology adapts to the environment.
How data logging helps a hearing health professional.
Our technology makes hearing easier — especially in noise
Every day adults and children are moving through different hearing environments. Their sound processor should give them the best possible hearing, no matter where they are.
Cochlear™ Nucleus® sound processors feature our latest smart sound processing technology to help adults and children automatically adjust their hearing in any surrounding.
Features include:
dual microphones to help filter out background noise

automatic sound processing to help make hearing easier

technology that helps adults and children hear more clearly during face-to-face conversations when there's background noise

data logging to give a hearing health professional information about how adults and children use their device for possible program adjustments.
Two synchronised microphones help filter out background noise
Having more than one microphone on a sound processor can help adults and children focus on what they want to hear.
Cochlear's dual-microphones deliver better hearing performance compared to a single microphone.1 The two microphones help automatically filter background noise, so adults and children hear more of what they want.
Sound processors that adapt to the environment – automatically
Our SmartSound iQ function with SCAN* technology is designed to replicate natural hearing. It captures sound and adapts to the environment without the need for manual adjustments.
How it works:
Dual microphones capture and filter sound.
The industry's first automatic scene classifier, SCAN, analyses your surroundings and identifies the listening environment as one of six scenes, such as quiet, noisy or windy.
The SmartSound® iQ function then automatically optimises the sound and adjusts the setting for different hearing conditions to provide the best hearing.
The Nucleus 7 Sound Processor also features ForwardFocus — an option designed to help adults and chidlren hear better in challenging and noisy environments.
Once a hearing health professional enables ForwardFocus, an adult or child can switch it on through their Smart App when they want to reduce noise coming from behind and focus on the conversation in front of them.2,3
Data logging: important information for a hearing health professional
Life is busy. Some days it's tough for adults and children to remember how they're using their sound processor. But data logging technology automatically tracks usage and records the information.
A hearing health professional can review the data for trends and important information that shows how the system is working for an adult or child.
They can make any adjustments accordingly, to be sure the adult or child is always hearing their best.
For parents, data logging adds confidence that their child is getting the most benefit from their Nucleus system.
It also means a hearing health professional can download information about a child's hearing, such as:
how many hours per day they're using the cochlear implant

the different sound environments they experience in a day

the volume levels they use throughout the day.
Track how an adult or child hears
Another special feature of the Nucleus Smart App+, the Hearing Tracker feature, gives direct access to usage information. This is available with the Nucleus 7 Sound Processor.
With the Hearing Tracker in the Nucleus Smart App, adults and children can monitor important information about how an adult or child is hearing with the sound processor.
Some benefits to the Hearing Tracker include:
Time in speech: The amount of time adults and children hear in speaking environments is a goal that helps them monitor how they're using their sound processor.

The Hearing Tracker monitors an adult or child's time in a speaking environment and more easily tracks their time in speech against your goal.

Coil Offs: This is the number of times the Nucleus 7 Sound Processor coil was disconnected on a given day, telling an adult or child how many times it was removed.
It's helpful to establish a baseline number of coil offs to try and minimise them. For parents, they can monitor how often their child disconnects their sound processor.
* SNR-NR, WNR and SCAN are approved for use with any recipient ages 6 years and older, who is able to 1) complete objective speech perception testing in quiet and in noise in order to determine and document performance 2) report a preference for different program settings.
+ The Cochlear Nucleus Smart App is available on App Store and Google Play. For complete smartphone compatibility information, please visit www.cochlear.com/compatibility
Apple, the Apple logo, FaceTime, Made for iPad logo, Made for iPhone logo, Made for iPod logo, iPhone, iPad Pro, iPad Air, iPad mini, iPad and iPod touch are trademarks of Apple Inc., registered in the U.S. and other countries. App Store is a service mark of Apple Inc., registered in the U.S. and other countries.
Android is a trademark of Google LLC. The Android robot is reproduced or modified from work created and shared by Google and used according to terms described in the Creative Commons 3.0 Attribution License. Google Play and the Google Play logo are trademarks of Google LLC.
For a list of compatible Apple and Android devices go to www.cochlear.com/compatibility.
References
Mauger SJ, Jones M, Nel E, Del Dot J. Clinical outcomes with the Nucleus Kanso off-the-ear cochlear implant sound processor. Int J Audiol. Published online 09 Jan 2017 (DOI:10.1080/14992027.2016.1265156) [Sponsored by Cochlear].
Amlani AM. Efficacy of directional microphone hearing aids: a meta-analytic perspective. J Am Acad Audiol 2001;12 (4):202-14.
Stefan J. Mauger, Marian Jones, Esti Nel & Janine Del Dot (2017) Clinical outcomes with the Kanso™ off-the-ear cochlear implant sound processor, International Journal of Audiology, 56:4, 267-276, DOI: 10.1080/14992027.2016.1265156