Nucleus® sound processors
We offer a choice of sound processors to fit an individual's lifestyle and preference. A hearing health professional can help an adult or child find the one that's best for them.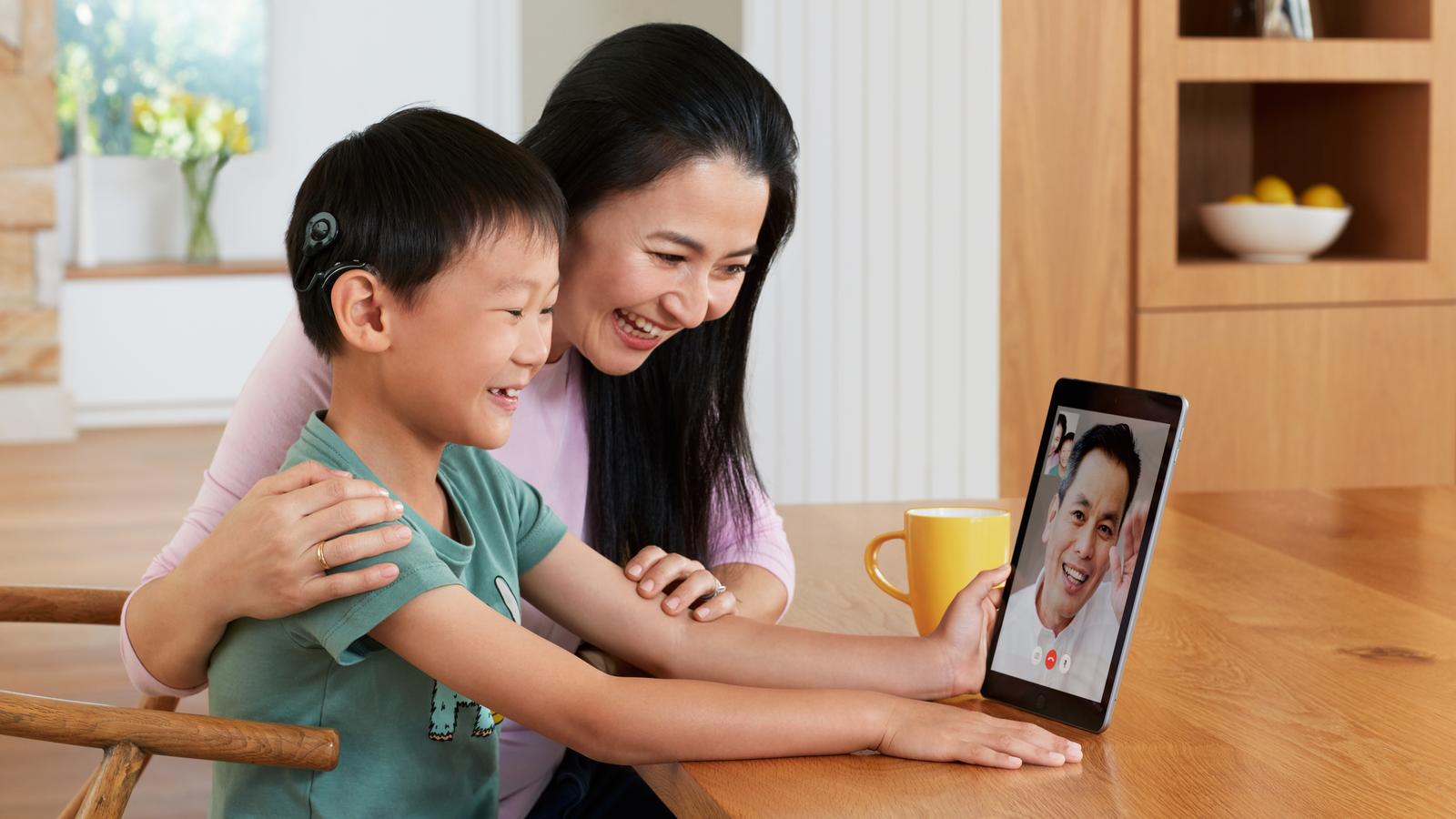 Nucleus® sound processors are designed to work hard so adults and children don't have to strain to hear.
By helping their hearing to be its best they can strengthen their connection to their world.
Learn more about Nucleus sound processors and the different options and features available.
"For us, we are simply so indescribably happy that this technology is available to us and we can benefit from it."

- Eva, mother of Teresa, Cochlear™ implant recipient
References
Cochlear Limited. D1296247. CLTD 5620 Clinical Evaluation of Nucleus 7 Cochlear Implant System. October 2017.
Mauger SJ, et al. Clinical evaluation of the Nucleus 6 cochlear implant system: performance improvements with SmartSound iQ. International Journey Of Audiology. 2014, Aug; 53(8): 564‐576. [Sponsored by Cochlear].
Mauger SJ, et al. Clinical outcomes with the Kanso off‐the‐ear cochlear implant sound processor. Int J Audiol. Published online 09 Jan 2017 (DOI:10.1080/14992027.2016.1265156)
Wolfe J, et al. Benefits of Adaptive Signal Processing in a Commercially Available Cochlear Implant Sound Processor. Otol Neurotol. 2015 Aug;36(7):1181‐90.
Cochlear Limited. D1660797. CP1150 Sound Processor Interim Clinical Investigation Report. 2020; Jan.