Cochlear™ Provider Network
The Cochlear Provider Network (CPN) enables independent dispensing audiology/audiology-ENT practices to expand their services to include cochlear implants and become part of a medical network that helps people with hearing loss achieve optimal outcomes.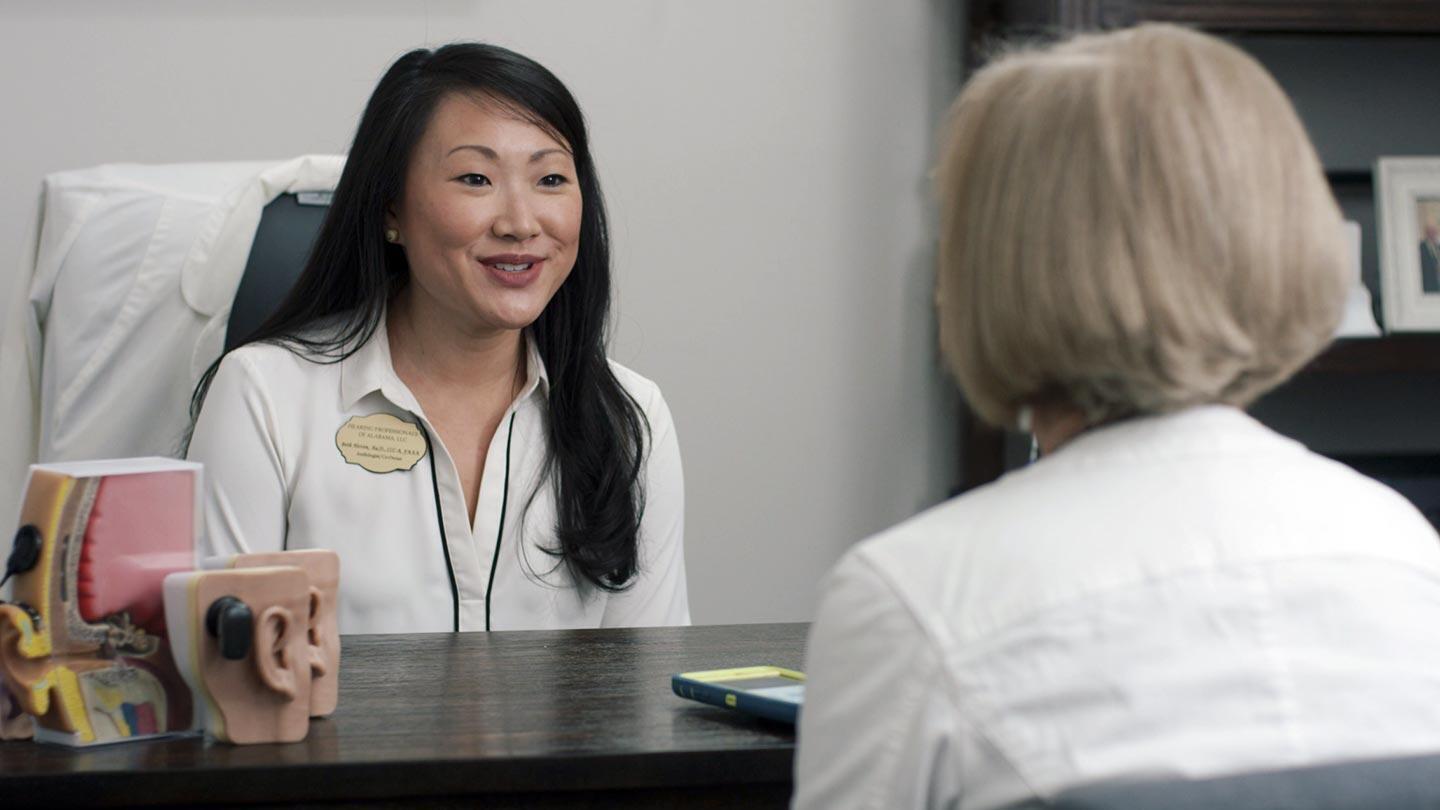 What you'll find on this page
Learn about the benefits of the CPN
Hear from other professionals who have joined the CPN
Find out what it takes to join the CPN
"Cochlear implants have helped to establish Davis Family Hearing as the hearing healthcare expert in the area, and most importantly, have allowed us to give people hope who otherwise didn't have any."

- Dr. Joanie Davis AuD, F-AAA, CCC-A

Partner with Cochlear
Why is it important?
The landscape of hearing healthcare is changing and audiologists can shape the future of patient care. As a pioneer of implantable hearing solutions, Cochlear understands the unique value audiologists bring to treating patients. Many of the patients who would benefit from an implantable hearing solution are sitting in dispensing audiologists' offices. Unfortunately, the following statistics point to a gap in service offerings:
Approximately 8 percent of people who could benefit from cochlear implants have them1,2
When implant recipients were polled, the majority said they did not receive information about implantable options from their dispensing audiologist or hearing aid provider2
Over 77% of recipients say that if they could do it over again, they would have gotten their cochlear implant sooner2
We know that you are the center of your patients' hearing health care, and your opinion and knowledge drive their decision making process. By offering all hearing loss treatments - hearing aids, bone anchored and cochlear implant solutions you become the expert, consistently providing patient satisfaction. This expertise is a huge differentiator and a distinct advantage over those who have limited service offerings.

With the exception of the actual surgical procedure, CPN providers are involved in the entire continuum of care for their patients. This is very different from other practice models where the original healthcare provider may not ever see the patient again.
Why partner with us?
Members of the Cochlear Provider Network can:
Ensure patients get the treatment they need
Foster strong relationships with physicians in your area to reach more patients
Differentiate your practice in an ever-changing, competitive market by expanding your service offering
Continue to treat your patients to provide the care they need
Grow your patient list through networking
Who can join the Cochlear Provider Network?
Any audiologist who has a passion for great patient care, a full spectrum of patient solutions, and differentiation of their practice can become a member of the Cochlear Provider Network. Contrary to belief, all audiologists can be trained to help patients along their cochlear implant journey. It is important that anyone wanting to join the CPN has the following:
A desire to offer all hearing solutions - beyond traditional amplification
An inherent drive to be the hearing health care expert in the community
Being comfortable with a medical model and partnering with surgeons
Experience with billing for services
Being a licensed audiologist
---
What are people saying about the Cochlear Provider Network?
---
What training and support does Cochlear provide?
CPN providers are trained on:
Candidacy identification & evaluation
Initial activation programming
Follow up programming and audiology services
Billing and reimbursement guidelines
Counseling, Troubleshooting and self-help services
Ongoing support, inclusive of continued education, practice management resources and events