Cochlear unveils Kanso™, a first-of-its-kind hearing technology to treat severe to profound hearing loss
September 6, 2016
Media Contact
Renee Oehlerking
Cochlear Americas
303-264-2104
roehlerking@Cochlear.com

Cochlear receives FDA approval on new hearing device that combines best-in-class hearing performance with a simple, discreet design
Centennial, Colo., (September 6, 2016) — Cochlear Limited (ASX: COH), the global leader in implantable hearing solutions, announces today it has received U.S. Food and Drug Administration (FDA) approval for its newest innovative hearing loss solution, Kanso.
The Kanso Sound Processor provides a distinct new way for cochlear implant users to hear. Unlike most hearing aids and current cochlear implant sound processors that are worn on the ear, Kanso is a small, off-the-ear hearing device that provides a more discreet hearing solution and delivers the same hearing experience as a behind-the-ear sound processor.1
The name Kanso is a Japanese word for 'simplicity,' and it was selected in recognition of Kanso's all-in-one design. The Kanso Sound Processor features a single on/off button with no cables so it is easy to use. It is worn on the user's head with nothing behind the ear, adding greater comfort for those with glasses, and it can be easily hidden under or blended within a user's hair.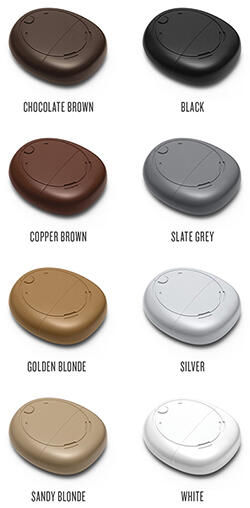 "Our recipients are at the heart of everything we do at Cochlear, and delivering Kanso to the market is in direct response to us listening to our customers," said Tony Manna, President of Cochlear North America. "Through customer feedback, we identified the need for a new solution that provides the advanced technology and hearing performance of our latest cochlear implant sound processor, which is worn behind the ear, in an easy and discreet design with access to wireless and water accessories, all without losing the high-quality hearing experience our customers expect from our products. Kanso offers all that and much more."
Kanso is discreet, smart and simple. As the smallest, lightest off-the-ear sound processor on the market and the only one featuring dual microphones, Kanso provides the user discretion, enhanced comfort as well as the most advanced hearing technology.2, 3
The Kanso Sound Processor has the same proven technology as the Cochlear™ Nucleus® 6 Sound Processor. It features dual microphones and SmartSound® iQ with SCAN*, which allows the sound processor to automatically adjust to different listening environments, providing a seamless experience to the user.
The Kanso Sound Processor includes Cochlear True Wireless™ technology and provides access to the True Wireless range of accessories, allowing users to stream conversation, phone calls, music and television programs directly to their sound processor. Customers can also swim with their Kanso Sound Processor using the waterproof Aqua+ for Kanso accessory.**
The Kanso Sound Processor will be available in eight colors, allowing the device to blend in with a wide range of hair colors.
In clinical trials, 88 percent of cochlear implant users rated their overall hearing performance with Kanso to be the same or better than with their current behind-the-ear sound processor.1 Study participants liked or preferred Kanso over their behind-the-ear sound processor on measures of comfort, look and feel and ease of use, with 93 percent of users rating listening to music with Kanso to be the same or better as with their behind-the-ear processor.1
Commercial availability for Kanso is expected this fall in the United States and Canada for those who are looking to receive a cochlear implant. In March 2017, the Kanso Sound Processor will be available as an upgrade for current recipients with the following internal cochlear implants: CI512, CI522, CI532, CI24(RE)CA, CI422, CI24RE(ST), N24 and Hybrid L24.
About Kanso
Kanso is the newest sound processor from Cochlear, the global leader in implantable hearing solutions. Kanso works by detecting sounds which are then turned into electrical signals by the receiver-stimulator and sent to the brain by the electrodes placed in the inner ear (cochlea). The Kanso Sound Processor is worn on the head and offers the same industry-leading technology as the Cochlear Nucleus 6 Sound Processor.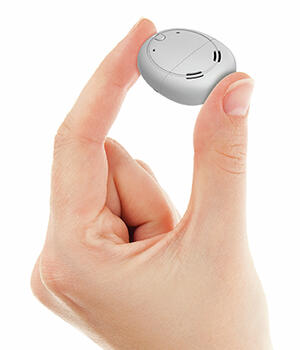 About Cochlear Limited (ASX: COH)
Cochlear is the global leader in implantable hearing solutions. The company has a global workforce of 2,800 people and invests more than AUS$100 million a year in research and development. Products include cochlear implants, bone conduction and acoustic implants, which are designed to treat a range of moderate to profound types of hearing loss.
Over 450,000 people of all ages, across more than 100 countries, now hear because of Cochlear.
# # #
References:
Jones, Marian, Mauger, Stefan. Cochlear® Clinical Investigation Report. Acceptance of the CP950/KANSO sound processor with experienced CP810/CP900 series BTE sound processor participants. Version 1.0. Clinical Investigation Plan Number CLTD5591 v.5. Windchill No. 582225. CIR D1072418. Aug 12, 2016.
Cochlear Limited. CP950 Kanso Sound Processor User Guide. Data on file, July 2016.
MED-EL Medical Electronics. RONDO User Manual. Last accessed July 2016. Available at: http://www.medel.com/int/rondo.