The Skull with Bone Crusher Alarm Clock (SBS550BC)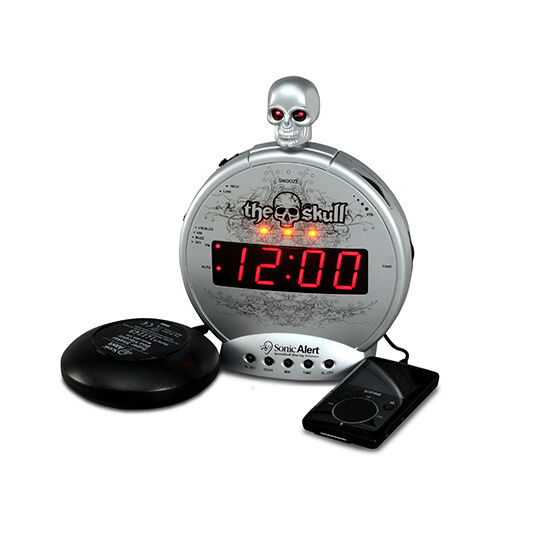 The Skull with Bone Crusher Alarm Clock (SBS550BC)
Compatibility
Compatible with all Nucleus®, Kanso®, Baha® and Osia® Sound Processors
Product information
Overview

"The Skull" with Bone Crusher Alarm Clock from Sonic is a bedside alarm clock for those who like to have a little fun.
With bright red flashing eye sockets, a strip of orange flashing alert lights, a bed shaker, and a 113 dB of alarm, you are sure to wake up on time.
The alarm clock features an input for plugging in an MP3 player (MP3 player not included).
Enjoy your own music from your MP3 player through your alarm clock.
What's included
The Skull with Bone Crusher Alarm Clock (SBS550BC)