Custom Sound® Pro fitting software
Pioneering new technology from Cochlear created by clinicians, for clinicians.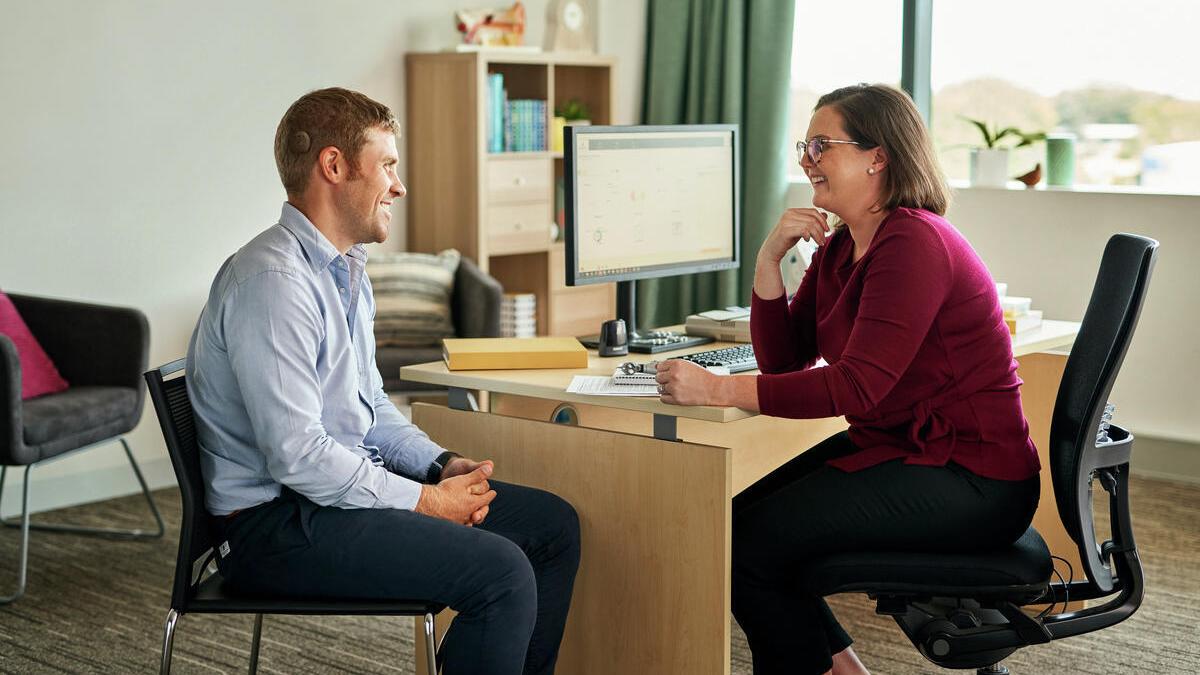 Introducing Custom Sound® Pro - the next generation of CI fitting software
With an intuitive layout and guided workflow, Cochlear designed Custom Sound Pro fitting software to enhance the fitting process for you and your patients, today and into the future.
Key features of Custom Sound Pro fitting software
New patient dashboard with integrated patient goals
Promotes patient engagement and facilitates more effective tracking of progress between appointments.
Includes audiogram, impedance and device information, session history and notes.
Adjust screens to support clinical efficiencies
New global adjustments, comfort and thresholds screen, each with a specific focus on patient outcomes.
Comprehensive usage data
Allows you to gain meaningful insights into your patient's hearing environment and device usage, helping you improve patient outcomes and tailor counseling advice.
Customizable preferences
Customize the guided workflows and display to set up the software in a way that works for you and your practice.
Automation of background tasks
Performs routine tasks, including background measurement of impedances, and quick viewing of configuration and battery suitability.
Gives you easy access to processor settings and reports, allowing you more time on clinical tasks.
New bilateral MAP view
Improves programming of bimodal and bilateral patients.
Fast AutoNRT® measurement
Enhancement to the AutoNRT algorithm to improve the measurement speed.
Tablet and wireless programming support
Support for wireless, tablet-based fitting enables more flexibility in how you deliver care, providing a more relaxed user experience – greater personalization for your patients, in real-world conditions.
Advanced troubleshooting with a Fitting Assistant and comprehensive eHelp
Gives you support and input when you need it to ensure optimal clinical outcomes.
Backwards compatible
Custom Sound Pro fitting software is fully backwards compatible - it supports all Cochlear™ sound processors and implants. Custom Sound Pro replaces both Custom Sound and Nucleus® Fitting Software