Cochlear™ Osia® System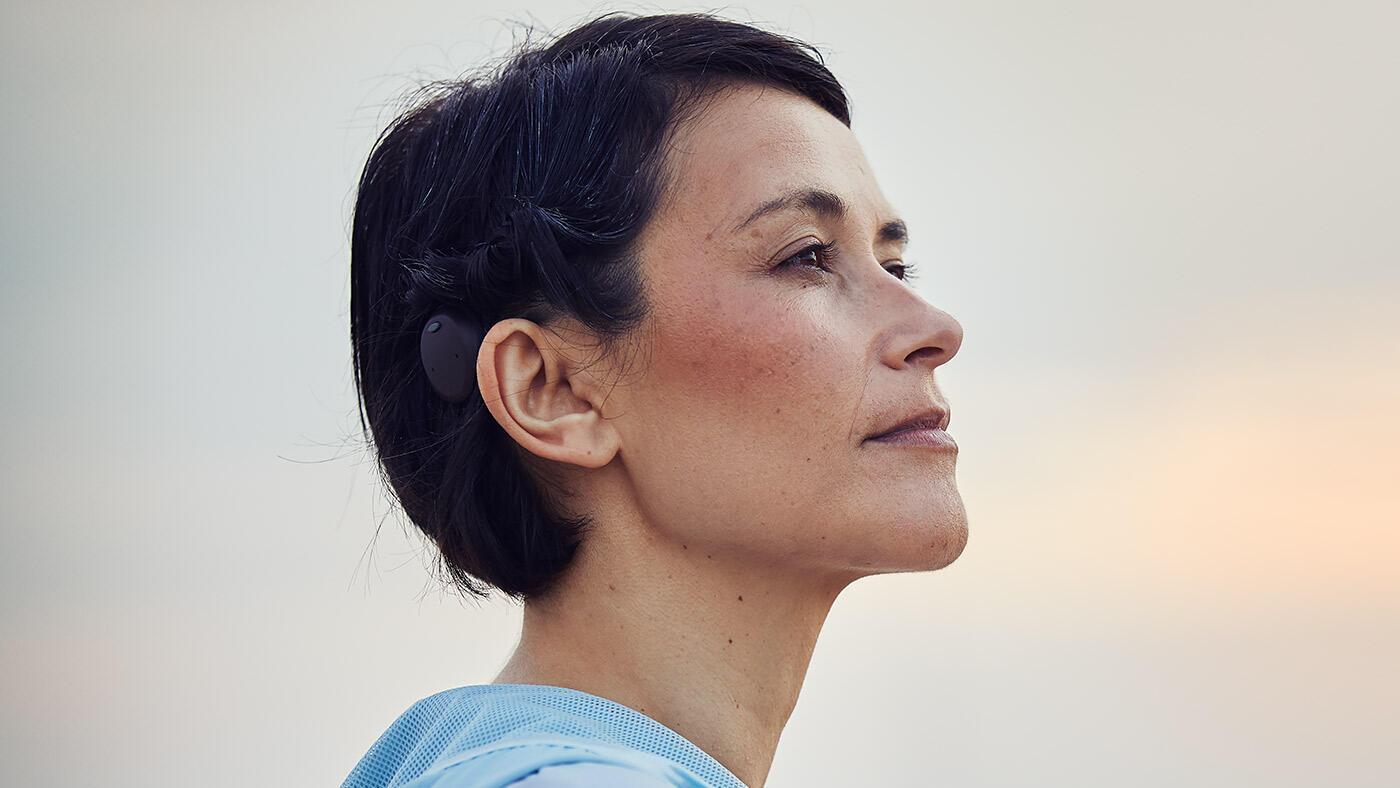 The new Osia® System. A hearing implant reimagined.
The Cochlear Osia System is like no other hearing implant system. It's the world's first osseointegrated steady-state implant (OSI) that uses digital piezoelectric stimulation to bypass non-functional areas of the natural hearing system and send sound directly to the cochlea. It is designed to meet the needs of patients with conductive hearing loss, mixed hearing loss and single-sided deafness (SSD). The Osia System utilizes unique Piezo Power™ transducer technology and a digital link that transfers 100% of the signal* with minimal risk of interference.1 Powered by the Ardium™ Smart platform, the slim, off-the-ear sound processor features SmartSound® iQ signal processing and advanced wireless connectivity.
More power. More gain. Better hearing.
When it comes to hearing, more power can bring greater opportunity. The high output power and gain of the Osia System enables a fitting range of up to 55 dB SNHL to help you treat a broad range of patients. With plenty of headroom, the system has the capacity to allow better hearing from the day the sound processor is activated and keep patients hearing even as their needs change over time.


High power
Thanks to Piezo Power technology and efficiencies in design, the Osia System produces output power on par with 55 dB percutaneous bone conduction implant systems.2,3


High gain
The system's stable gain architecture, made possible by the implant's monolithic design, ensures a consistent distance between the sound processor's microphones and the transducer. The Osia System delivers an average 12 dB more patient available gain at high frequencies compared with percutaneous bone conduction implant systems.4**


Osia Smart App
Recipients can easily customize their sound experience with the Osia Smart App. They can manage, monitor and control their sound processor to ensure they're hearing their best. From their compatible Apple® or Android™ device they can quickly and easily:
Change programs
Start wireless streaming
Adjust the volume, treble and bass (if enabled by clinician)
Save custom settings for your favorite locations
Get help finding your lost sound processor