Cochlear Implant Candidacy Information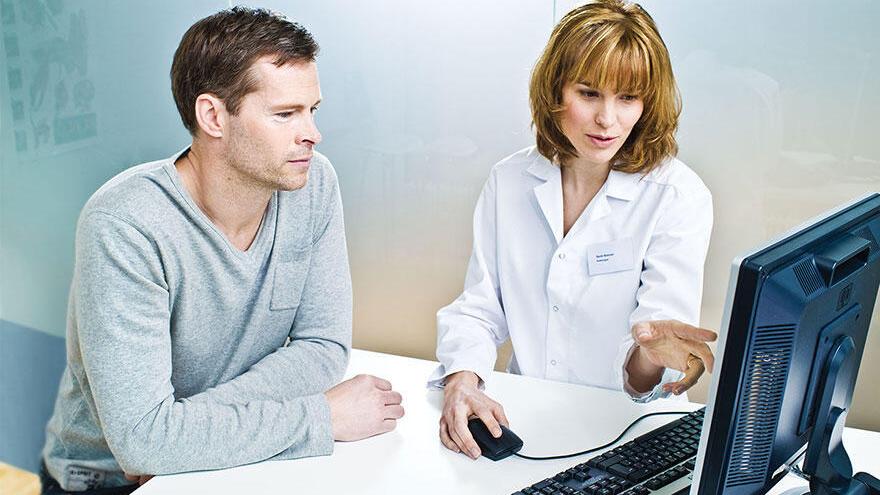 Cochlear Implant Candidacy Criteria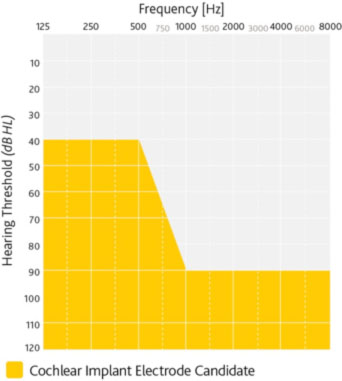 Adults
Individuals 18 years of age or older
Moderate to profound sensorineural hearing loss in both ears
Limited benefit from amplification defined by preoperative test scores of ≤ 50% sentence recognition in the ear to be implanted and ≤60% in the opposite ear or binaurally1
Children (2-17 Years)
Severe to profound sensorineural hearing loss in both ears
Limited benefit from binaural amplification
Multisyllabic Lexical Neighborhood Test (MLNT) or Lexical Neighborhood Test (LNT) scores ≤ 30%
Children (9-24 Months)*^
Profound sensorineural hearing loss in both ears
Limited benefit from binaural amplification
Important Considerations:
Remember that many individuals with residual low frequency hearing are CI candidates and can benefit from CI.
When appropriate, discuss use of acoustic hearing: Does your patient have a passion for music? Work in noisy or reverberant environments? What are lifestyle demands?
Determine motivation to experiment with hearing aids, in both the implanted and/or contralateral ears.
Discuss the opportunity to use acoustic hearing to manage expectations and rehabilitation options, when appropriate.
Nucleus Hybrid™ Implant Candidacy Criteria
The Nucleus Hybrid System is indicated for unilateral use in patients aged 18 years and older who have residual low frequency hearing sensitivity and severe to profound high-frequency sensorineural hearing loss, and who obtain limited benefit from appropriately fitted bilateral hearing aids.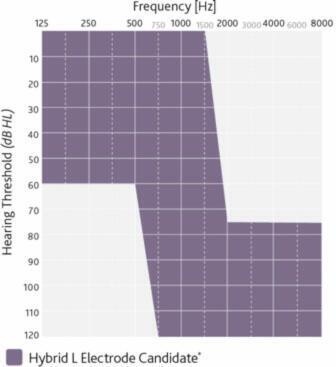 Typical preoperative hearing of candidates ranges from normal to moderate hearing loss in the low frequencies (thresholds better than 60 dB HL up to and including 500 Hz) and
Severe to profound mid to high-frequency hearing loss (threshold average of 2000, 3000, and 4000 Hz ≥75 dB HL) in the ear to be implanted.
For individuals with post-surgical low frequency hearing, the sound processor combines acoustic amplification for the low frequencies with electric stimulation for the high frequencies.
The CNC word recognition score criteria are between 10% and 60%, inclusively, in the ear to be implanted in the preoperative aided condition.
The contralateral ear's CNC score criteria are equal to or better than that of the ear to be implanted, but not better than 80% correct.
Moderately severe to profound mid- to high frequency hearing loss (threshold average of 2000, 3000, and 4000 Hz ≥ 60 dB HL) in the contralateral ear.