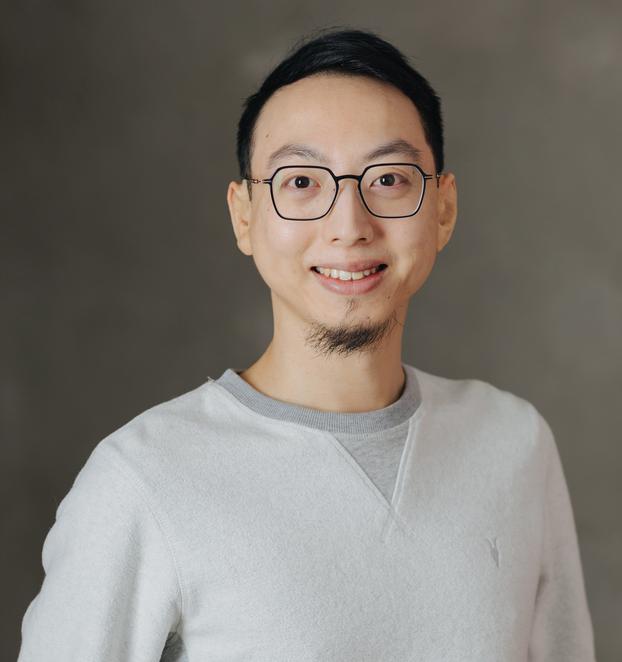 Yat L.
Baha® 5 Connect, Unilateral | Mixed conductive hearing loss
A quick summary about Yat L.
I was born in Hong Kong and my family immigrated to Vancouver, British Columbia when I was five years old
I speak fluent English, Cantonese, and intermediate Mandarin
I was implanted with the Cochlear® Baha® Implant System in 2002 and I am now 30 years old
Tell us a bit about yourself
I was born with bilateral Atresia, a condition in which the outer ears and external ear canals are not fully formed. As a result, I have mixed conductive hearing loss and cannot wear conventional hearing aids. When I was one and a half years old, I was fitted with a body-worn bone conduction hearing aid, a device which transmits the vibration from sound waves through the temporal bone in the skull to the inner ear. At age 12, I received my first bone conduction implant, the Cochlear Baha Implant System at BC Children's Hospital. Because I was not born with fully formed ears, I wear prosthetic ears.
I am a digital marketer who lives by the 30 principles by Dale Carnegie. You'll find me with a bright smile most of the time. I work for a non-profit organization as a Communications and Marketing Manager. By night, I devote at least two to three hours a week at the gym. I'm ambitious, tech-savvy with a sense of humour and I enjoy playing golf. I am excited to become a mentor with the purpose of building a globalized, compassionate and connected community.