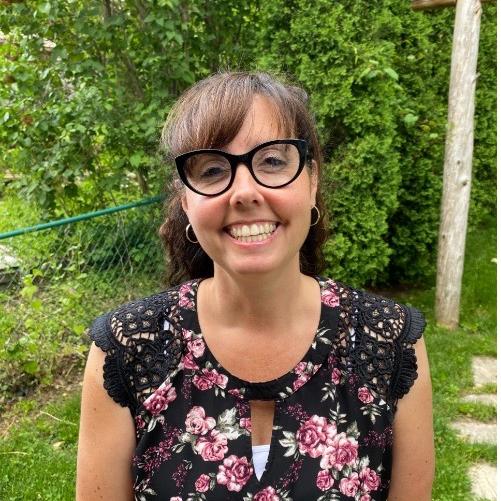 Julie R.
Osia® System, Unilateral | Single Sided Deafness
A quick summary about Julie R.
My daughter, Brooke, was born with hearing loss in one ear.
She wore a Baha® 5 Sound Processor until age sixteen when she received an Osia® System.
She's now going to college and working.
Tell us a bit about yourself
When Brooke was born, we learned that she may have hearing loss when she failed the infant hearing screening. Additional tests were conducted but were inconclusive, and we didn't really notice anything alarming in her first year. She seemed to hear us well and developed normally, even her speech was coming along. She suffered from frequent ear infections, and at age two she had tubes put in. When the tubes came out, a hearing test was performed and that is when we realized that she had Single Sided Deafness. We were sad to learn that she had hearing loss. I worked as an Educational Assistant for the school board and was prepared to get her any help she needed. I felt that I could be her best advocate. As Brooke grew older and became more social in noisier environments, it became more challenging for her to hear. She started with a Baha® hearing solution when she was seven and it helped her in school and with noisy activities. When she was sixteen, she participated in a trial for the Osia® System. The Osia System has been amazing! When her Osia Sound Processor was activated, she couldn't believe how well she could hear things. She has expressed how fantastic the sound quality and connectivity are.
My advice to parents is to do your research about the device, talk to those that have first-hand experience with the technology. I know it can be scary having your child go through the surgical procedure but then when the activation happens it is so amazing to see what your child has been missing. Also, involve your child in the decision-making process. We never wanted Brooke to be scared or unsure, so we helped her through with age appropriate discussions.