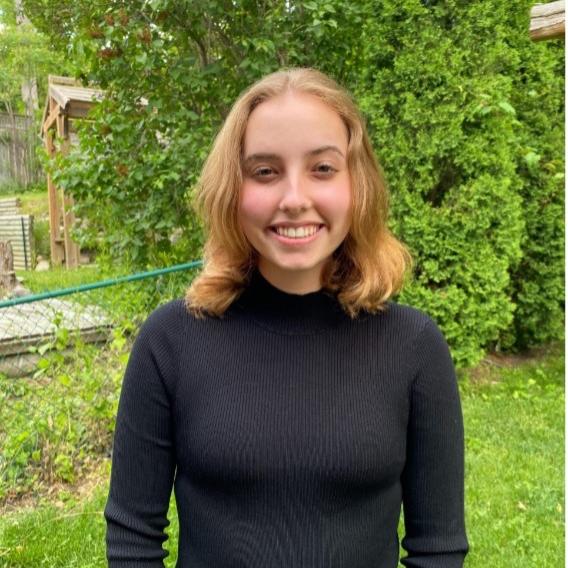 Brooke R.
Osia® System, Unilateral | Single Sided Deafness
A quick summary about Brooke R.
When I was born, I failed the infant hearing screening.
I wore a Cochlear™ Baha® 5 Sound Processor until I turned sixteen and received my Cochlear Osia® System.
I enjoy streaming music to my Osia Sound Processor.
Tell us a bit about yourself
My parents were informed that I failed the infant hearing screening and that additional tests needed to be conducted. Because I had severe colic, the test results were inconclusive. I had frequent ear infections and when I was two years old had tubes put in. When the tubes were removed my hearing was tested, and it was then that it was discovered I had Single Sided Deafness. Before I received my Baha 5 Sound Processor, I wore FM systems at school. The earpiece was uncomfortable and blocked out other sounds. Because of the type of hearing loss I have, a traditional hearing aid wouldn't provide much benefit.
I was part of a trial for the Osia System. Because it was so new, I wasn't able to learn from others how it had worked for them. When the Osia Sound Processor was turned on, I could instantly hear the improvement. I was shocked at the amazing sound quality; it sounds identical to my "working" ear! I could tell there was so much I was missing before. I can genuinely say I'm over the moon with it. My work tends to be noisy, so the connectivity features make it easy to control my sound processor. I am able to hear people without struggling to understand them.
My top tips for parents that are considering this hearing solution for their child is to include your child in the decision-making process. My parents made sure to include me in these discussions and they really listened to my opinions. Also, don't be scared. I know surgery can be scary and stressful however, the benefits for a short time of discomfort can be life changing. And, be curious. Reach out to others to ask questions to help you make a decision.