Suddenly losing your hearing
Sudden hearing loss can happen at any age. Your hearing could return by itself, but treatment may be required.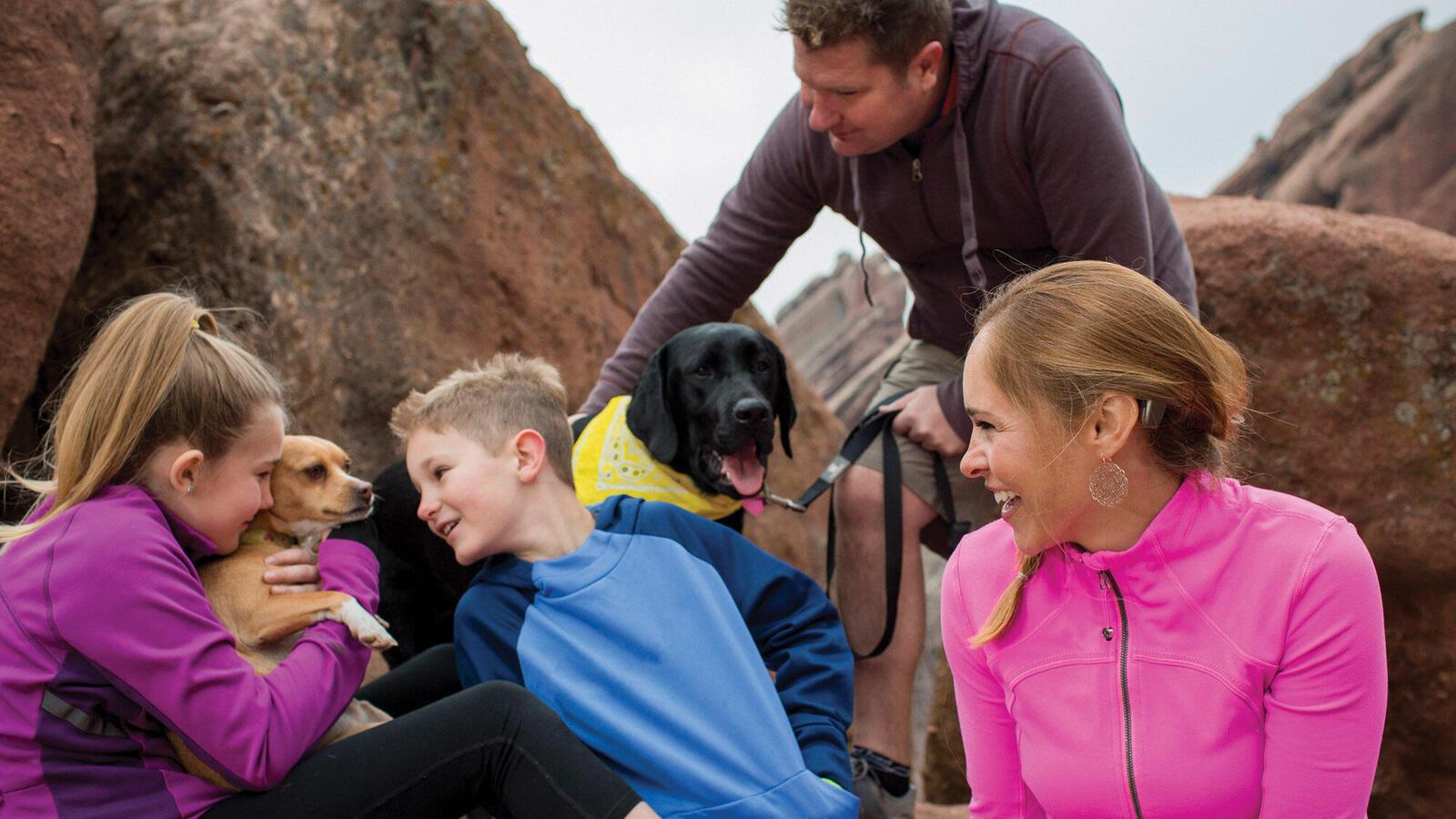 What you'll find on this page
Learn about sudden hearing loss
Hear from someone who has experienced a hearing journey similar to yours
How to take the next steps to better hearing
What is sudden hearing loss?
Sudden hearing loss is rapid loss of hearing, most commonly in just one ear. It affects around one in 5,000 people every year, mostly adults in their 40s and 50s.1 There is a clear cause in only 10 to 15 percent of cases.2
What are the signs of sudden hearing loss?3,5
Waking up in the morning unable to hear
Unable to hear on the phone
A loud "pop" just before hearing suddenly disappears
Dizziness and ringing in the ears
Sudden hearing loss can have a major impact on your life— as a court reporter Angie's hearing loss started to impact her job. She discovered she lost her hearing from a viral infection. After weeks of using medicine, she researched other options and later talked to her doctor. Read more about Angie's story and how the Baha® System changed her life.
How is sudden hearing loss treated?
Around half of all people affected by sudden hearing loss find that their hearing comes back by itself, usually within one to two weeks.4,5 For others, treatment may be needed. Angie found that a Cochlear™ bone conduction solution gave her back her career and family life.
What should I do if I suddenly lost my hearing?
Get your hearing tested by a hearing health professional who specializes in all types of hearing solutions, including hearing implants. They will be able to diagnose and recommend the best treatment for you.
Find a Hearing Implant Specialist near you