Baha® Attract System
Learn about the Baha Attract system, a magnetic connection to hearing, designed to help you hear, to help you communicate with confidence.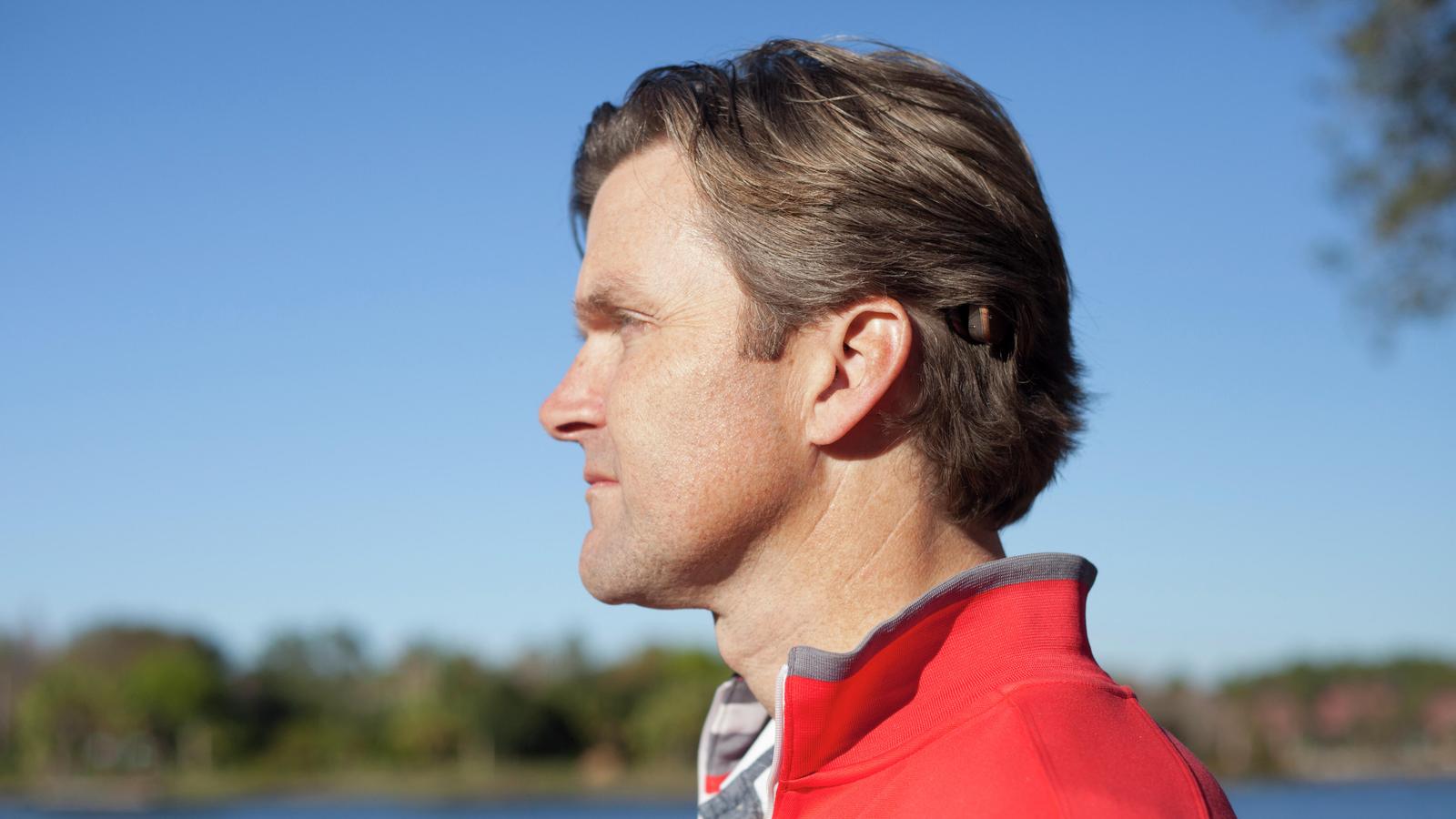 What you'll find on this page
How the Baha® Attract System works.
How we designed this system for comfort.
Baha Attract and MRI compatibility.*
Your magnetic connection to hearing
By using internal and external magnets that attract one another, the Baha Attract System is comfortable, easy to use and requires no daily skin care.
The sound processor simply connects onto a magnet to hold it in place.
Hearing matched to your needs and comfort
Baha Attract System magnets are available in different strengths to suit your needs. They allow for different levels of skin and hair thickness, which can affect magnet effectiveness.
Your surgeon or hearing professional will recommend the most appropriate magnet for you.
For added comfort and performance we provide the Baha SoftWear™ pads. These pads adjust to the shape of your head and distribute pressure evenly across the surface.
Designed with MRI compatibility in mind*
You can get an MRI (magnetic resonance imaging) up to 1.5 Tesla (T) with the Baha Attract System.
If you or your child needs an MRI scan higher than 1.5T, a minor surgical procedure to remove the magnet may be required.
* Prior to receiving an MRI, please consult with your clinician about proper precautions.