When to upgrade
Just when you thought your hearing couldn't get any better, it does. Find out if you should consider upgrading your sound processor.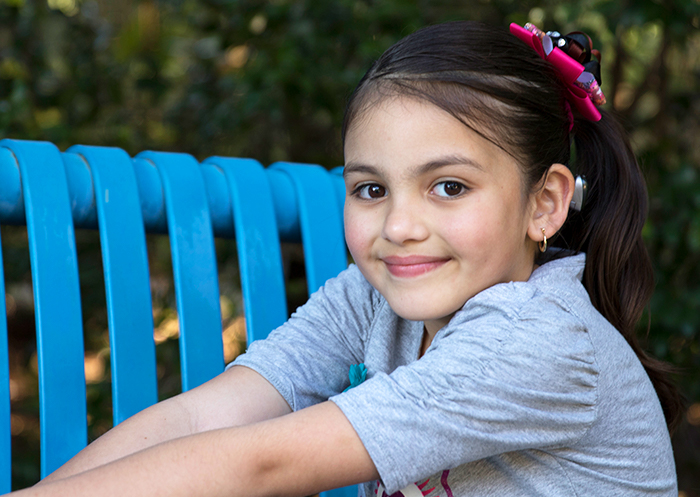 What you'll find on this page
An overview of when it's time to upgrade your sound processor.
Some of the benefits of upgrading.
How to start the upgrade process.
Better hearing
Cochlear technology is always evolving. We constantly work to improve sound processors to deliver clearer sound and new capabilities. For example, our newest processors offer improved noise filtering and the ability to stream to iPhones.1

Whether you got your first processor decades ago or only recently, by upgrading your sound processor you can enjoy the benefits of advances in technology without the need for additional surgery.
When should you upgrade your sound processor?
Apart from personal reasons, there are other circumstances where you might choose to upgrade your sound processor.
You need better hearing performance
New technology and features in sound processors could provide improvements to your hearing that would benefit your quality of life. This could be a sufficient reason for an upgrade.
Your sound processor becomes irreparably damaged or lost
Should you or a loved one lose or irreparably damage a sound processor and a replacement is no longer available, you'll need to upgrade to a newer generation of your device.
End of product life
Your hearing clinic or health insurance provider may authorise the replacement of a sound processor when it has reached a stated period of "useful life". You'll need to check with your clinic because this will vary from country to country.
How to upgrade
If you want to start the upgrade process, talk to your hearing health professional. They'll let you know what to do next.
Learn more about upgrading your device
If you're ready to upgrade — or just beginning to explore next-generation technology, choose your device type here to learn more.
Apple, the Apple logo, FaceTime, Made for iPad logo, Made for iPhone logo, Made for iPod logo, iPhone, iPad Pro, iPad Air, iPad mini, iPad and iPod touch are trademarks of Apple Inc., registered in the U.S. and other countries. App Store is a service mark of Apple Inc., registered in the U.S. and other countries.
The Cochlear Baha 5 Smart App is available on App Store and Google Play. For compatibility information visit www.cochlear.com/compatibility.
For a list of compatible Apple and Android devices go to www.cochlear.com/compatibility.
References
Apple Inc. 'Compatible hearing devices' [Internet]. Apple support. 2017 [cited 15 February 2019]. Available from: https://support.apple.com/en-au/HT201466#compatible.