Cochlear implant surgery
Getting a cochlear implant for you or your child is a big decision, so it's important to know what to expect before, during and after surgery.
Request information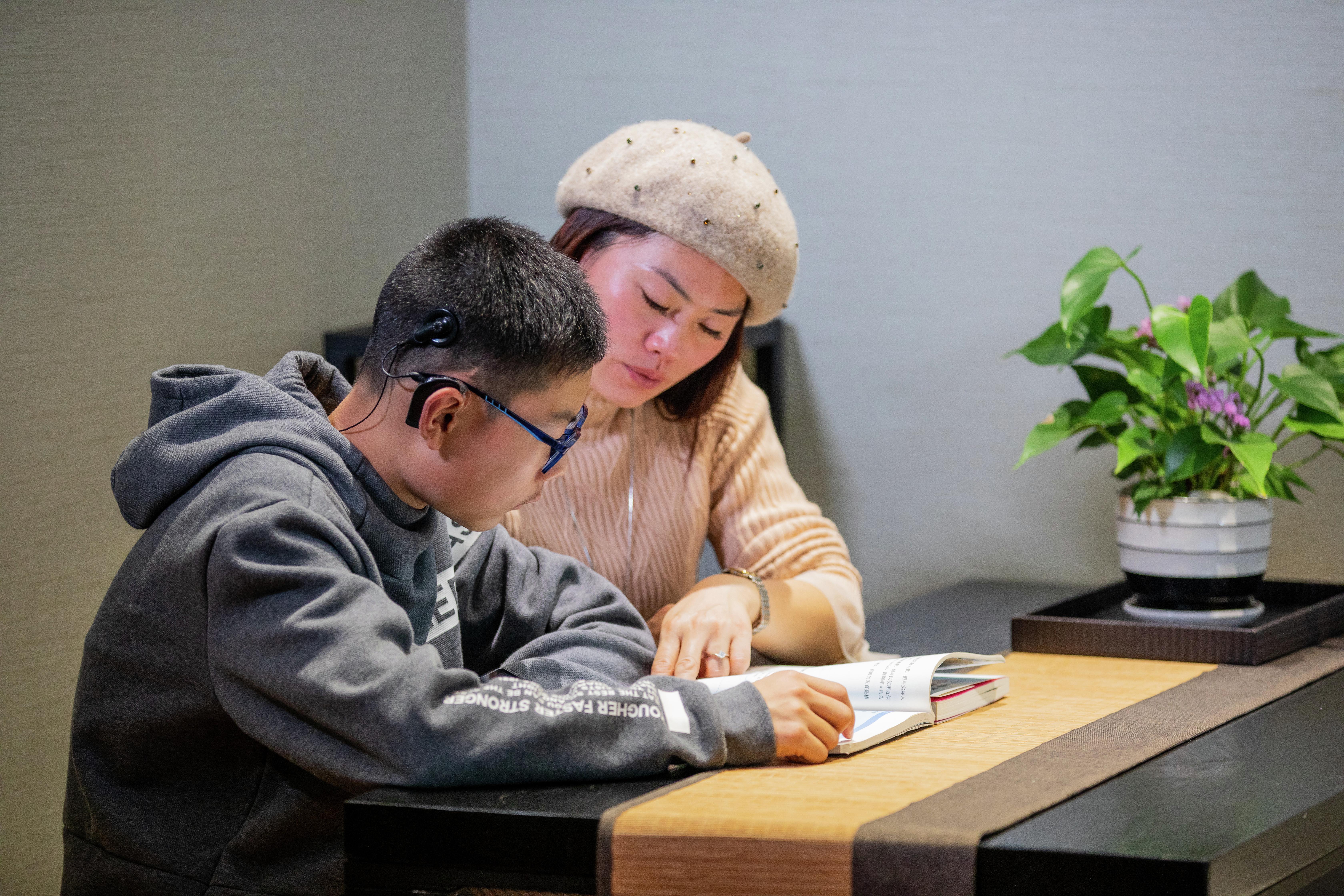 What you'll find on this page
Summary of how surgeons perform cochlear implant surgery.
Information about recovering from a cochlear implant operation.
What happens during cochlear implant surgery?
After a general anaesthetic, your surgeon makes a small incision behind your ear. Sometimes they shave a very small amount of hair.
Your surgeon then places the implant under your skin and inserts the electrode array into your inner ear. Tests are run to ensure the implant is working.
When your surgeon confirms everything is fine, they close the incision. They often use dissolvable stitches, so you may have no stitches to remove later.
How long does a cochlear implant operation take?
Getting a cochlear implant takes approximately one hour per ear. It may be done as an outpatient procedure.
How long does it take to recover from a cochlear implant operation?
After surgery, you or your child go to a recovery area until your anaesthesia wears off. This generally take a few hours. When you or your child wake up, there is a big bandage around your/their head. This will be removed before you go home.
As this happens, you may feel a little pressure or discomfort around your implant area and it may be a little numb. Once your medical team is happy with your recuperation, you can go home.
You should discuss with your surgeon beforehand how many days you may need to prepare to take off work after the operation, although recovery is usually quite quick.
Your doctor will let you know when they can activate your implant by turning on your sound processor. This waiting period is to let the implant area heal.