Cochlear implants for children
Good hearing opens a world of possibilities for children and their families. Learn how cochlear implants can help your child.
Request information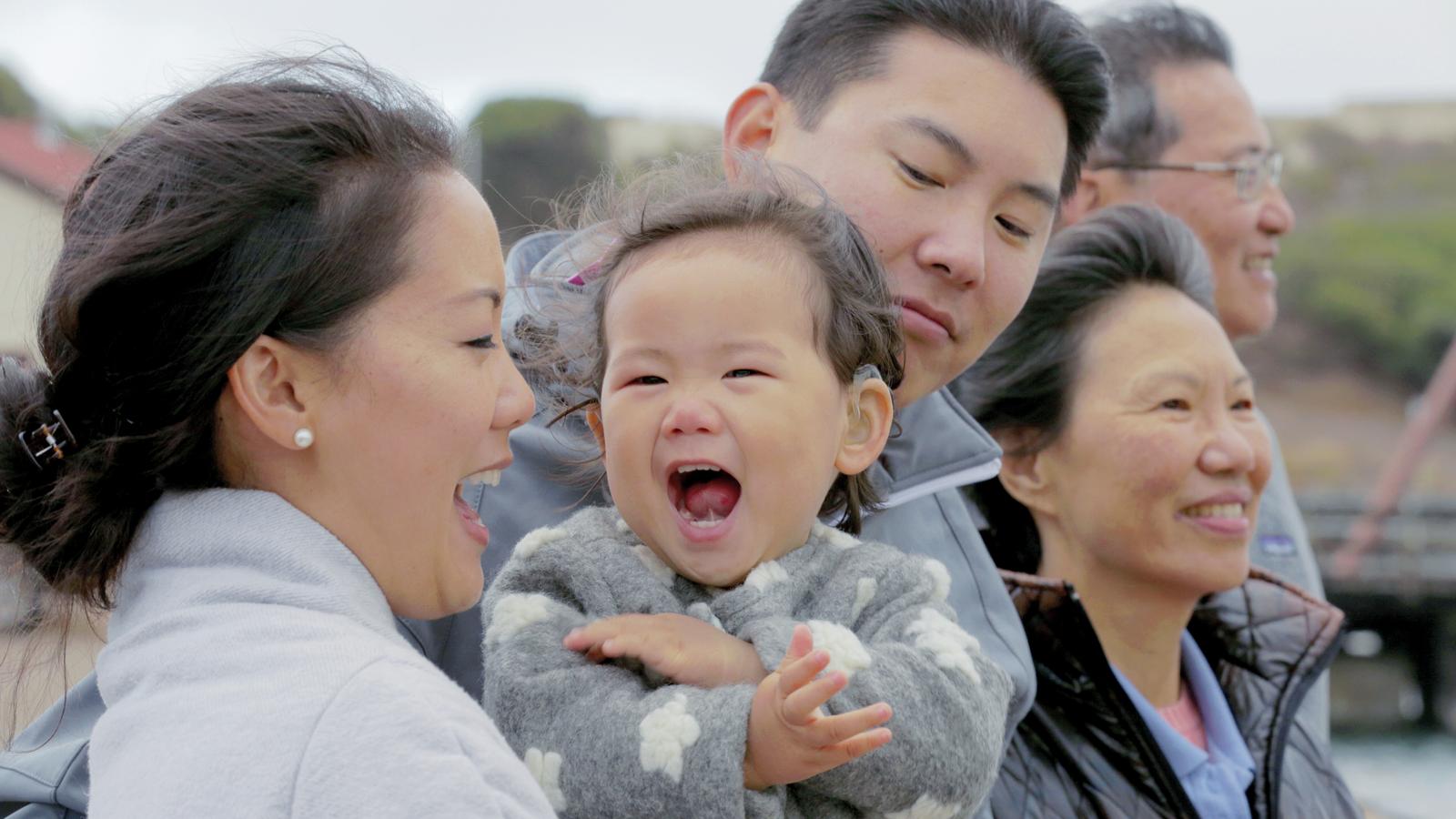 What you'll find on this page
How cochlear implants can improve a child's hearing.
The benefits of cochlear implants.
Singing nursery rhymes. Learning the alphabet. Saying "I love you." Hearing plays a crucial role in many aspects of your child's life.
For children with severe to profound hearing loss, getting a cochlear implant early can provide sufficient auditory input to help develop speech and language skills.1
Who do cochlear implants help?
Cochlear implants may be suitable for children with severe to profound hearing loss, in one or both ears, or for children getting only limited benefit from hearing aids.
If your child has moderately severe hearing loss, a cochlear implant may still be an option if hearing aids aren't effective.
Could your child benefit from a cochlear implant?
Was your child born with moderately severe to profound hearing loss or poorer?

Is your child's hearing deteriorating?

Does your child not react to loud sounds at all, even when wearing hearing aids?

Is your child not imitating speech sounds like other children?

Is your child missing the normal speech and language development milestones?

Has your child lost hearing since first learning to speak?

Does your child rely on lip reading a lot of the time?

Does your child find the effort of concentrating to hear and understand teachers exhausting?
To find out if a cochlear implant can help, talk to a hearing health professional who specialises in all types of hearing technology.
Find a hearing specialist near you
References
Novak MA, Firszt JB, Rotz LA, et al. Cochlear implants in infants and toddlers. Ann Otol Rhino Laryngol Suppl 2000;185:46-49.