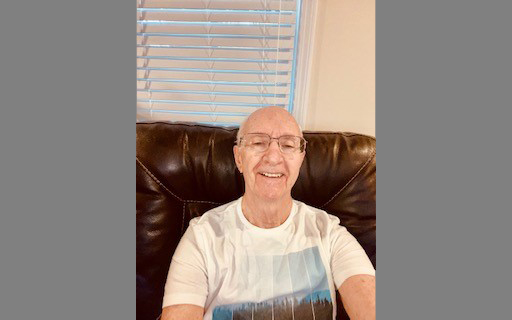 Woody S.
Cochlear™ Nucleus® 7 Sound Processor – Bimodal
A quick summary about Woody S.
I had my implant at age 78
After a family vacation I decided I needed more than hearing aids to hear my best
I am so happy with my cochlear implant
Tell us a bit about yourself
I was born with normal hearing. Unfortunately, about 35 years ago when I was in my 40s, I had a traumatic experience, nothing physical but slowly started to have hearing issues. I started wearing hearing aids at that time. My hearing continued to deteriorate. I went on what should have been a wonderful vacation. On a tour with guides describing what was happening, I was not able to use the device they gave to the others in the group because I could not attach them to my hearing aids. Instead, I ran along with the guide trying to get close enough to hear. When we had meals, I was very quiet and did not talk much even though I would have liked to participate, but I was fearful of repeating what had been said by others. I realized when I got home that I missed much of the social and informative conversations that would have made it even more enjoyable. Mostly, because of the unhappiness on the trip, I decided to revisit my options with an ear, nose and throat doctor (ENT), who explained that my hearing aids were 'top of the line' and working but no longer enough for me and I should consider getting a cochlear implant. I attended a Cochlear support meeting* and last year, at 78, I decided to have the surgery. I am bimodal (I have an implant on one side and wear a hearing aid on the other side). I am so happy with the result of my cochlear implant that I want to help others attain what I now have.
Disclaimer
Cochlear's Connect with a Mentor program is monitored Monday-Friday, excluding some holidays. Questions and inquiries submitted over the weekends or holidays may see a delay in response.
Please seek advice from your health professional about treatments for hearing loss. Outcomes may vary, and your health professional will advise you about the factors which could affect your outcome. Always read the instructions for use. Not all products are available in all countries. Please contact your local Cochlear representative for product information.
Views expressed are those of the individual. Consult your health professional to determine if you are a candidate for Cochlear technology.
For a full list of Cochlear's trademarks, please visit our Terms of Use page.