Cochlear announces audio streaming from Amazon Fire TV devices for hearing implant users
Cochlear announces audio streaming from Amazon Fire TV devices for hearing implant users
Cochlear further supports Audio Streaming for Hearing Aids (ASHA) standard to enable direct streaming from Fire TV devices to a Cochlear™ hearing implant for the first time.
Lone Tree, Colo. – Ahead of International Cochlear Implant Day (February 25, 2023), Cochlear is announcing that it will now offer Audio Streaming for Hearing Aids (ASHA) support on compatible Fire TV devices for people living with hearing implant technology. The advancement represents the first time that a smart TV device will stream sound directly to a hearing implant sound processor.
Peter Korn, Director of Accessibility for Devices at Amazon, said, "We're delighted by our customers' response to the innovations we've made in the entertainment space for people with hearing loss, even as we continue to build solutions that make entertainment more enjoyable for all customers. Now, by working with Cochlear, we're thrilled that more people will have a simple way to enjoy their favorite TV shows, movies, and more. Entertainment should be accessible to everyone. This is one more way to help make that goal a reality."
According to the World Health Organization (WHO), more than 1.5 billion people globally live with hearing loss.1 By 2026, more than half (51%) of all households worldwide are predicted to own a smart TV.2 International Cochlear Implant Day (CI Day) has taken place every year on February 25 since 2009, helping to raise awareness of hearing implants and to celebrate the achievements of people using the technology.
How it works
Cochlear has configured direct streaming from Fire TV to Cochlear Nucleus® 8, Nucleus 7, Nucleus Kanso® 2, and Baha® 6 Max Sound Processors. With ASHA, sound processors connect with the Fire TV device at the system level, so customers can enjoy audio from their favorite streaming apps, use Alexa, listen to music, navigational sounds, and more.
ASHA-enabled Fire TV devices include: Fire TV Omni QLED Series, Fire TV Omni Series, Fire TV 4-Series, Fire TV Cube (3rd Gen), and Fire TV Cube (2nd Gen).
To pair a hearing implant sound processor and Fire TV device, customers can visit Fire TV Settings, navigate to Accessibility, select Hearing Aids, and follow the on-screen instructions to connect them. For more information, go to the Accessibility Features for Fire TV page.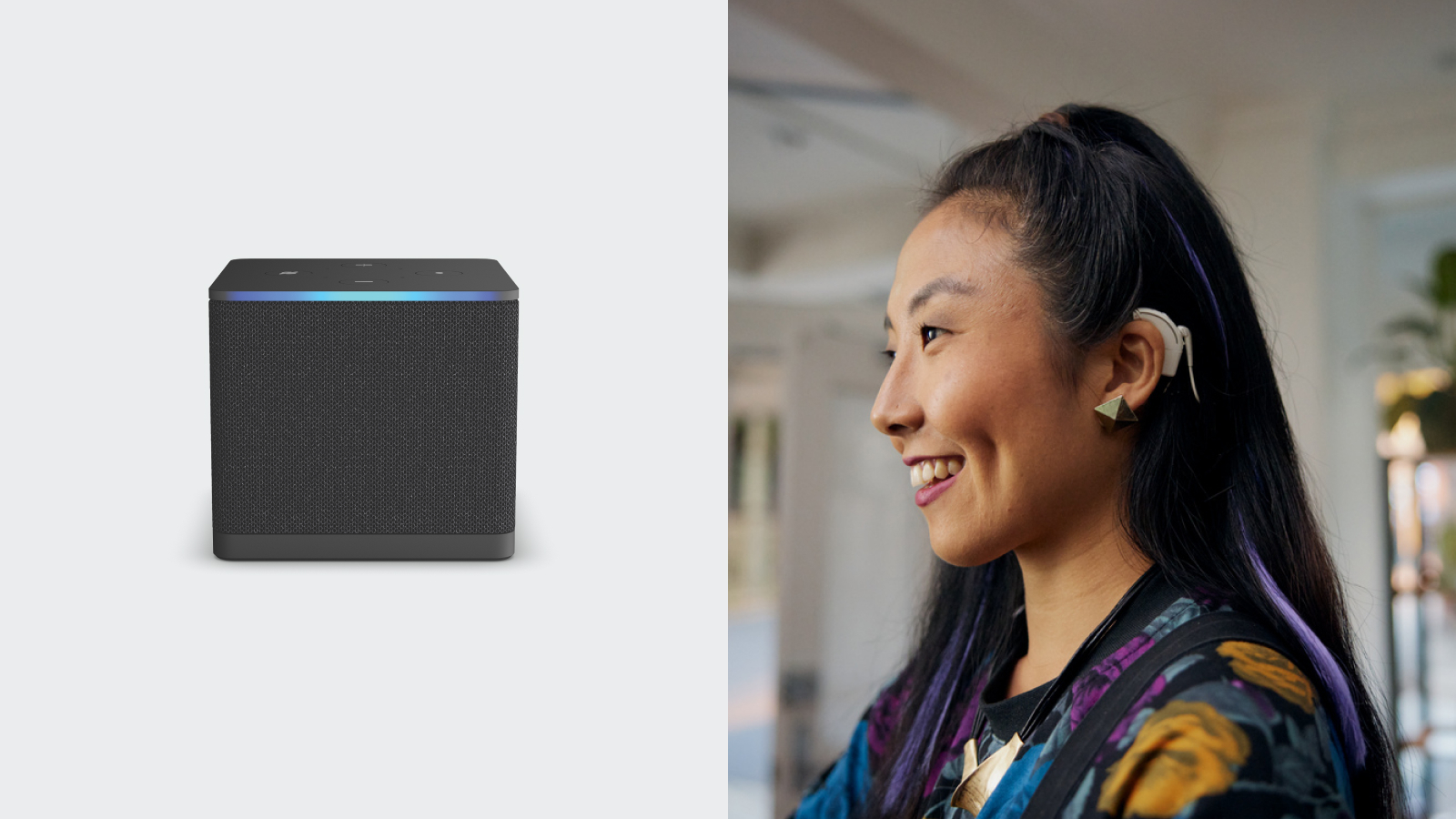 About Cochlear Limited (ASX: COH)
People have always been Cochlear's inspiration, ever since Professor Graeme Clark set out to create the first multi-channel cochlear implant after seeing his father struggle with hearing loss. Since 1981, Cochlear has provided more than 700,000 devices in more than 180 countries, helping people of all ages around the world to hear. As the global leader in implantable hearing solutions, Cochlear connects people with life's opportunities, and welcomes them to the world's largest hearing implant community.
Cochlear has a global workforce of close to 4,500 people, with a passion for progress, who strive to meet the needs of people living with hearing loss. The company continually innovates to anticipate future needs, investing more than AUD$2 billion to date in research and development to push the boundaries of technology and help more people hear.
###
For further information, please contact:
Cara Lippitt, Sr. Marketing Communications Manager
Email: pr-cochlearamericas@cochlear.com