Nucleus® implant reliability
With a cochlear implant, adults and children want to choose the best hearing solution for today and for the future. That's why reliability is so important.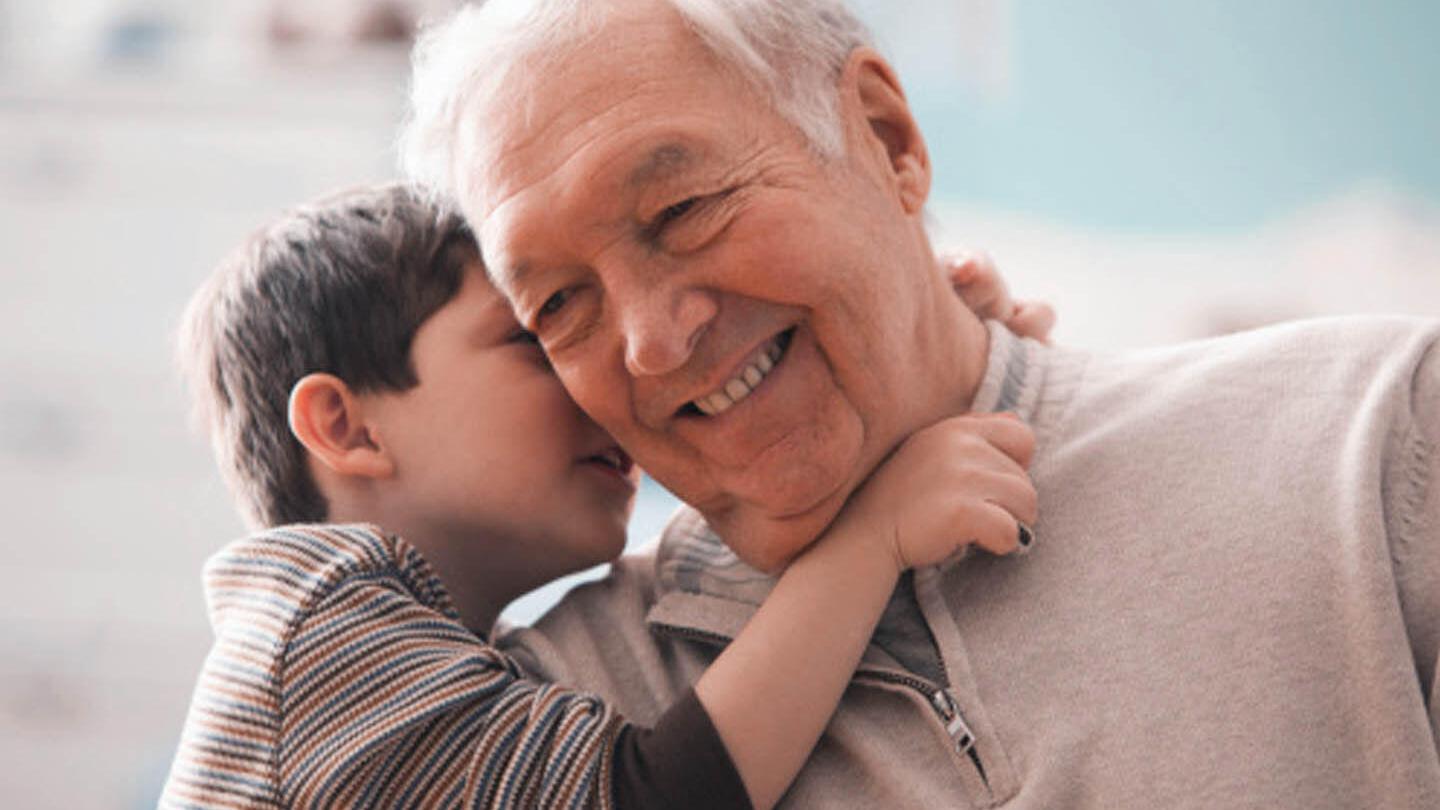 What you'll find on this page
Why implant reliability is important.
Why Cochlear™ Nucleus® Implants are the most reliable today for both adults and children.
The story of Cochlear's first commercial child recipient, Holly Taylor, who's relied on her implant for more than 30 years.
Reliability adults and children can count on
Choosing a cochlear implant is an important decision. Be it for the individual or a loved one, they want to trust that they are choosing the right hearing solution for today and for the future.
Along with hearing performance, the reliability of the implant an adult or child chooses is a measure of quality and can provide peace of mind for the years to come. That's why it matters that Cochlear™ Nucleus® implants are the most reliable in the industry.1-3
Most reliable today*
Latest generation implant reliability1-3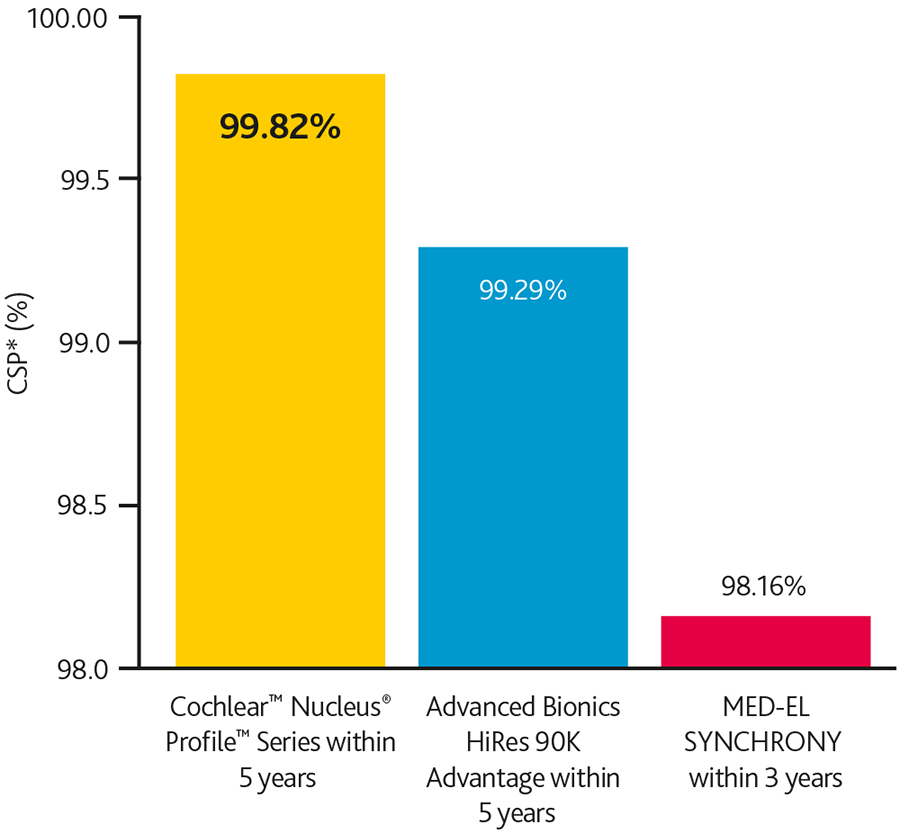 Reliability data sourced from other manufacturers' reports:
<ahref="https: 11a6360a433c4ff5bf967619e9c4f6cc?v="36a04d6e'" target="_blank">MED-EL
Advanced Bionics</ahref="https:>
Most reliable over time
Implant reliability over time1-3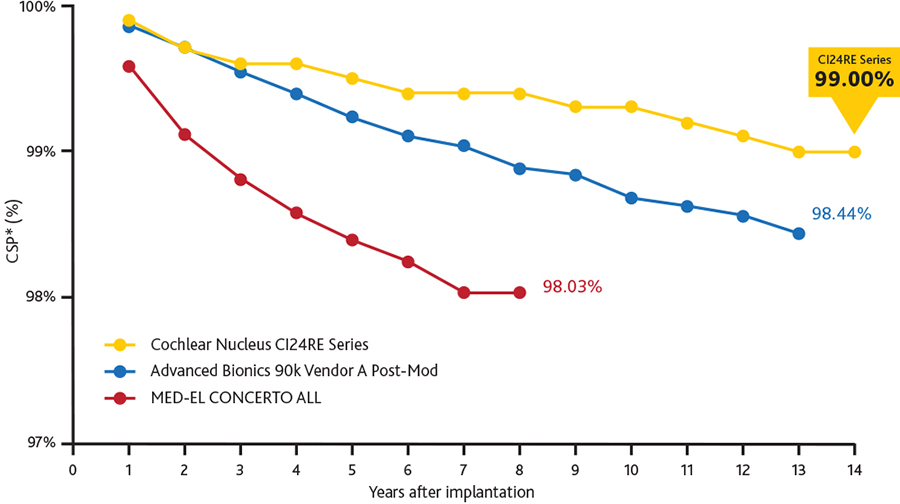 Most reliable for children
When choosing a hearing implant for a child, we understand parents want the best. With a market-leading implant reliability rate of 99.75% Cumulative Survival Percentage (CSP) for children for our latest generation implant,1 this means choosing Cochlear.
Latest generation implant reliability in children
1-3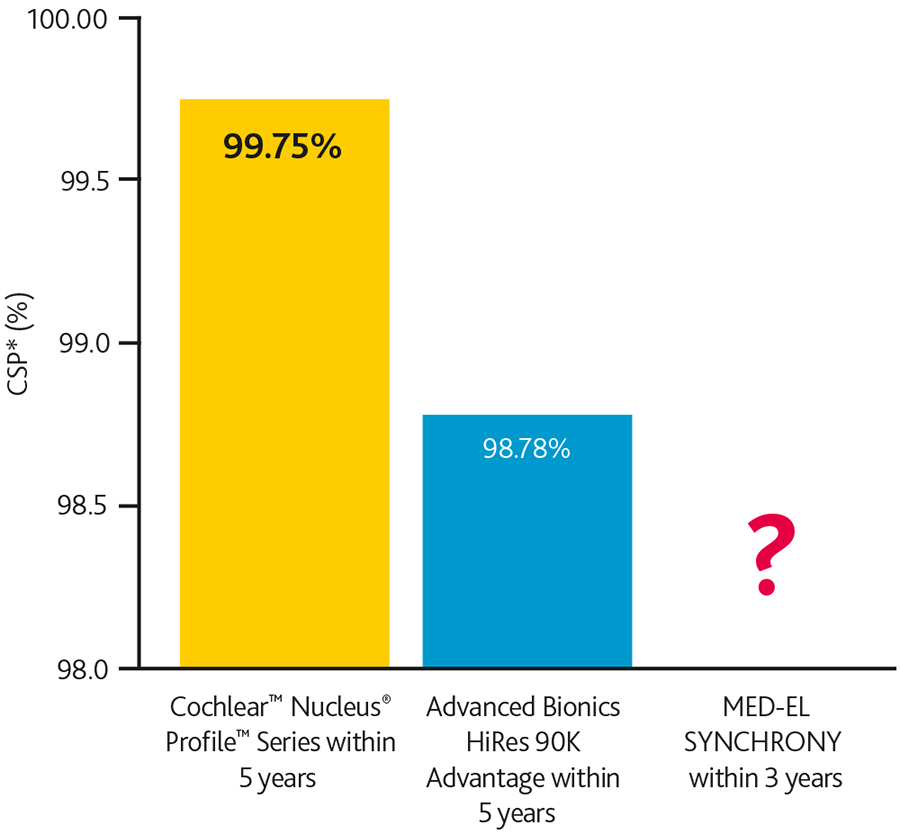 Note: MED-EL does not report data separately for adults and children which is required by the European and International consensus statements on cochlear implant reliability reporting.
Most chosen
With more than 379,000 registered Cochlear Nucleus implants worldwide,1 Cochlear leads the way as the most trusted provider of implantable hearing solutions.
Number of registered implants1, 3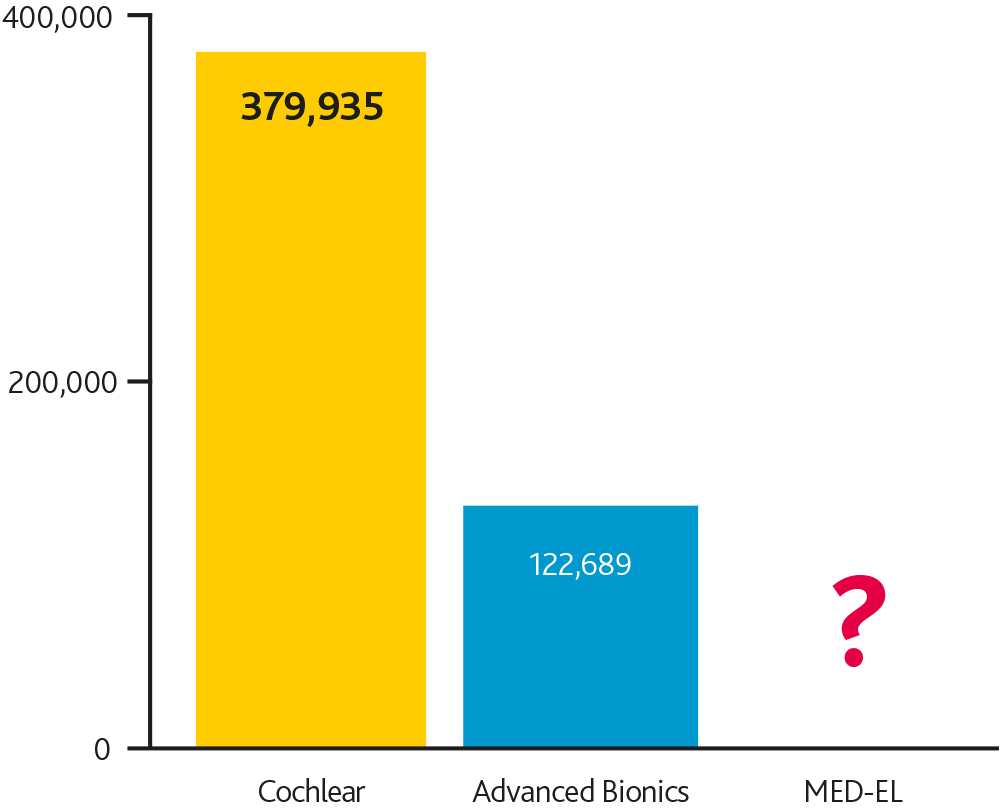 MED-EL does not report number of registered cochlear implants.
Nucleus Implant Reliability Report
Nucleus Implant Reliability Report
1.2MB | PDF
Download now
Why cochlear implant reliability matters
Cochlear's first commercial child recipient, Holly Taylor, has relied on her Cochlear implant for 30 more than years. Discover why Holly says, "I choose quality. I choose Cochlear."
Holly is an immediate family member of an employee of Cochlear Limited.
* Latest generation of cochlear implants commercially available as at 31 December 2018.

References
Cochlear Limited. D1593476. Cochlear Nucleus Reliability Report, Volume 17 December 2018. 2019, Mar.
Hearing Implant Reliability Reporting | MED-EL [Internet]. Medel.com. 2019 [cited 7 March 2019]. Available from: http://www.medel.com/hearing-solutions/cochlear-implants/reliability
2018 Global Implant Reliability Report. 027-N025-02 Rev B. Advanced Bionics AG and affiliates.; 2018.