Sonic Alert Bedside Travel Alarm Clock with Vibrating (SB200ss)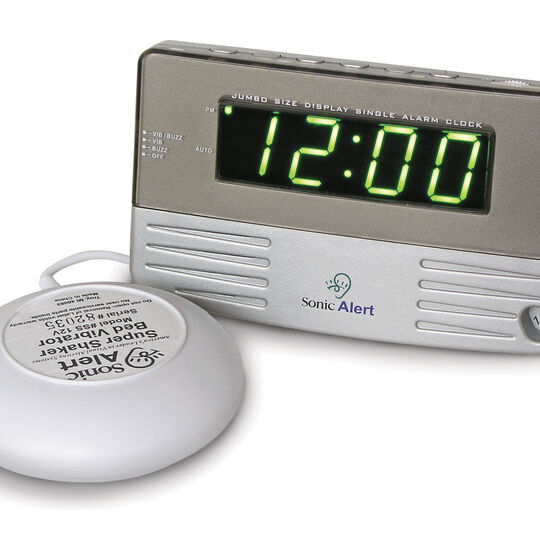 Sonic Alert Bedside Travel Alarm Clock with Vibrating (SB200ss)
Compatibility
Compatible with all Nucleus®, Kanso®, Baha® and Osia® Sound Processors
Product information
Overview

The Sonic Alert Bedside Travel Alarm Clock is a great bedside alarm clock as well as an easy travel alarm clock.

The alarm clock has a unique extra-loud alarm for sleep / wake confidence and a large display. Its powerful bed shaker allows others to sleep while you wake to the quiet vibrating bed shaker.

Sleep well with the confidence of knowing you'll wake up on time.
What's included
Sonic Alert Bedside Travel Alarm Clock with Vibrating (SB200ss)