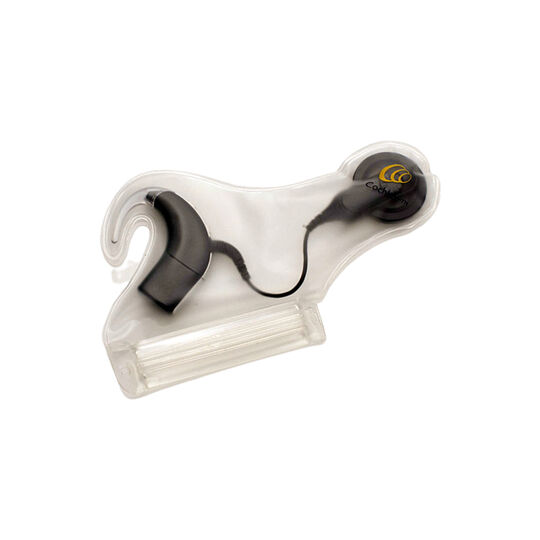 Compatibility
Compatible with Nucleus 6 sound processor
Product information
Overview
Affordable and easy-to-use, the Aqua Accessory is a single-use waterproofing option that functions similar to a swim or shower cap, protecting your processor, coil, and cable within a sealed plastic enclosure.

The clear, flexible material makes it easy to monitor the processor, access the control buttons, and reposition the coil.

This accessory is to be used only with rechargeable batteries; because it is air-tight, zinc-air batteries will not be able to function.

The Aqua Accessory has achieved quality waterproof ratings in depths up to 4 meters for durations of 2 hours.

In humid locations, it is likely that condensation will appear within the bag. This is expected and normal; it will not cause undue damage to your sound processor.


Product color
Clear
What's included
Aqua Accessory - 5 Pack