Why Choose Cochlear™ Bone Conduction Solutions
We know firsthand that choosing the right bone conduction solution is an important decision and it can be life changing for you, your loved one or child.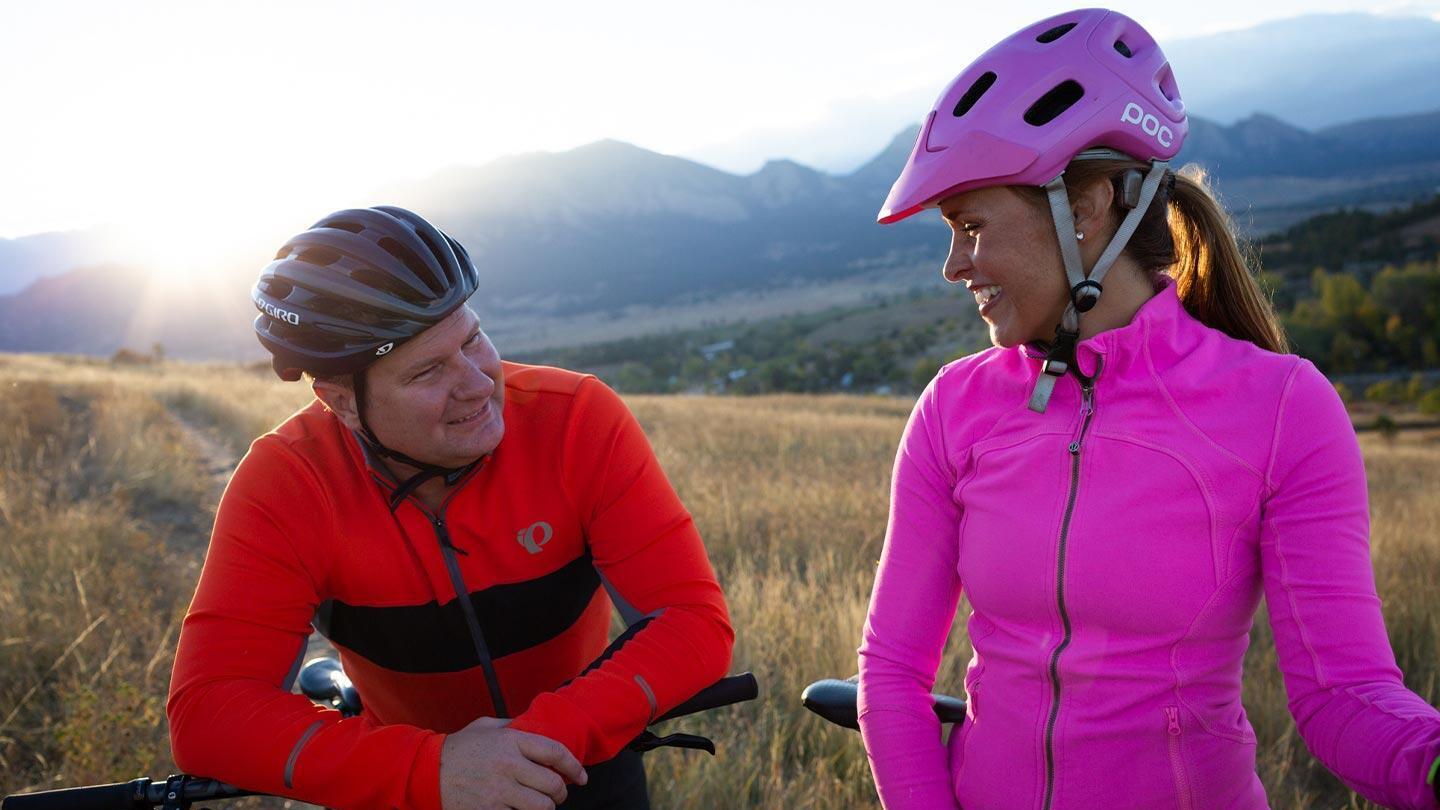 What you'll find on this page
We are committed to helping you achieve your best hearing experience every day. This means providing you with innovative hearing solutions and unsurpassed support throughout your entire hearing journey—today and into the future.
Quality Hearing Technology
Hearing Outcomes

Broadest Fitting Range
Our industry leading portfolio of bone conduction solutions consists of small, powerful sound processors, providing dynamic hearing solutions for those with hearing loss up to 65dB SNHL.*†
Powerful Hearing Performance
Unlock the possibility of better hearing with a clear, rich, and natural sound experience1 with our bone conduction hearing devices with the highest Maximum Power Output (MPO).2
Dual Microphones
Enable better hearing in noise with our portfolio of bone conduction solutions that feature two microphones that help filter out background noise.
Automatic Sound Processing
Optimize your hearing experience with Cochlear's SmartSound® iQ technology that adjusts your settings automatically to optimize your hearing wherever you are.

Lifestyle Connectivity

Made for Smartphones
Made for your lifestyle, enabling you to stream phone calls, videos, music and more to any of our bone conduction sound processors directly from your compatible smart phone.‡§
Smart App
Take control of your hearing and monitor, manage and control your listening experience with our Smart App from a compatible device.‡§
Wireless Accessories
Experience streamlined connectivity with any of our bone conduction sound processors to connect wirelessly and hands-free to your favorite devices without the need for neck-worn loops.

Personalization

Wearing Options
Designed to adapt to your needs throughout your lifetime. Our portfolio of bone conduction solutions offers non-surgical and implantable solutions with a range of powerful wearing options.
Baha Start
Solutions for those not ready or old enough for a surgical pathway. Baha Start provides an easy to use, non-surgical solution with the Baha Softband or SoundArc™.
Data Logging
Stay in the know about your child's hearing performance with Cochlear's data logging that records detailed usage information, that you and your care team can use to ensure your child is hearing their best.
Try Before You Decide
Ask your hearing health professional for a demonstration. Cochlear offers the unique advantage to try our Cochlear bone conduction solution first and hear the difference this technology can make for you, before deciding to move forward.
Quality Over Time
Quality Over Time

Reliability and Track Record
Feel confident in your choice. All of our bone conduction implantable solutions use the same strong foundation of our BI300 Implant with proven long-term reliability and sound transmission.2-5
Upgradability
Access new sound processor technology without the need for additional surgery, no matter when you received your implant. Cochlear's bone conduction systems are designed to allow for upgrades throughout your lifetime.
Easier MRI Access
Designed for peace of mind. Osia was designed with the same technology that has allowed for conditional access to MRI for two decades in Cochlear Nucleus Implant recipients. The Osia System is MR conditional at 1.5T with the implant magnet in place with the use of the Cochlear MRI Kit or with the magnet surgically removed. Please contact your hearing specialist for more information.6-8
Technology Innovation
Committed to provide a lifetime of hearing performance. Cochlear is dedicated to investing in the development of future innovations for a lifetime of better hearing.9
Quality Service and Support
Awareness

Raising Awareness
Advancing the awareness of hearing health and the significance of hearing loss. Cochlear is driving initiatives to increase access to hearing treatment and partnering with non-profit organizations to address these critical issues.
Insurance Coverage Support
Enabling hearing access for patients, Cochlear provides full-service reimbursement assistance, including submitting predetermination and appeals to health plans.
Lifetime Access
Improving access to hearing implants, our Health Economics Team partners with professionals and grassroots organizations to actively advocate for policies to improve access, including the sole sponsorship of the Standard of Care consensus.
Hear Always Program
Experience expedited service for your sound processor if you need it, through Cochlear's exclusive Hear Always Program.
Web-Based Support
Access on-demand and personalized information about your device, when and where you need it through myCochlear™.
Mentoring
Cochlear's Connect with a Mentor Program offers individual support from existing Cochlear recipients that can meet you where you are in your hearing journey.
Custom Support
Connect with other patients, personalized resources, and technology through Cochlear Family. This includes promotions, education and support 24/7.
Why Cochlear
Confidence in your decision. Cochlear is the most chosen, most trusted hearing implant partner around the world, who has provided over 650,000 implantable hearing devices.10
Hearing Therapy
Access personal rehabilitation support with our hearing rehabilitation resources. Find resources like telephone and music activities to help improve your listening and communication skills.
Why Choose Cochlear?
Delivering proven hearing performance and personalized service for over 40 years.
The Apple logo, iPhone, iPad and iPod are trademarks of Apple Inc., registered in the U.S. and other countries.
Android is a trademark of Google LLC. Google Play and the Google Play logo are trademarks of Google Inc.
The Bluetooth word mark and logos are registered trademarks owned by Bluetooth SIG, Inc. and any use of such marks by Cochlear Limited is under license.
In the United States and Canada, the placement of the Baha Implant System is contraindicated in children below the age of five. In the United States, the Osia System is contraindicated for children under the age of 12. In Canada, the Osia System is indicated for those ages five and older.
*SNHL means sensorineural hearing loss.
**Prior to receiving an MRI, please consult with your clinician about proper precautions.
†Additional powerful devices available if needed. Please speak to your hearing health professional.
‡The Cochlear Baha 6 Max Sound Processor is compatible with Apple and Android devices. The Cochlear Baha Smart App is available on App Store and Google Play. For compatibility information visit www.cochlear.com/compatibility.
§The Cochlear Osia Sound Processor is compatible with Apple devices. The Cochlear Osia Smart App is available on the App Store and Google Play. For compatibility information visit www.cochlear.com/compatibility.
References
Novak MA, Firszt JB, Rotz LA, et al. Cochlear implants in infants and toddlers. Ann Otol Rhino Laryngol Suppl 2000;185:46-49.
den Besten CA, Stalfors J, Wigren S, Blechert JI, Flynn M, Eeg-Olofsson M, Aggarwal R, Green K, Nelissen RC, Mylanus EA, Hol MK. Stability, Survival, and Tolerability of an Auditory Osseointegrated Implant for Bone Conduction Hearing: Long-Term Follow-Up of a Randomized Controlled Trial. Otol Neurotol. 2016;37(8):1077-1083.
Nelissen RC, Stalfors J, de Wolf MJ, Flynn MC, Wigren S, Eeg-Olofsson M, Green K, Rothera MP, Mylanus EA, Hol MK. Long-term stability, survival, and tolerability of a novel osseointegrated implant for bone conduction hearing: 3-year data from a multicenter, randomized, controlled, clinical investigation. Otol Neurotol. 2014;35(8):1486-1491.
Gottlow J, Sennerby L, Rosengren A, Flynn M. An experimental evaluation of a new craniofacial implant using the rabbit tibia model: part I. Histologic findings. Otol Neurotol. 2010;31(5):832-839.
Sennerby L, Gottlow J, Rosengren A, Flynn M. An experimental evaluation of a new craniofacial implant using the rabbit tibia model: Part II. Biomechanical findings. Otol Neurotol. 2010;31(5):840-845.
Rowan Humphreys. Measurement and Analysis of OSI 200 Bone Conduction Implant (MRI Testing External Report). D1626921.
Goh J. OSI200 Implant MRI Safety Verification Report. D1439962. Cochlear Bone Anchored Solutions AB, Sweden 2019.
MRI Checklist for MED-EL Bone Conduction Implant BCI 601. AW52570_1.0. MED-EL Elektromedizinische Geräte GmbH, Austria.
Cochlear Annual Report, 2020 August [Internet: pdf document]. 2020 August [cited 2020 December 14]. Available from: https://www.cochlear.com/shared-library/downloads/global-downloads/about-cochlear/annual-report-fy-2020.
Cochlear Limited D1932780 V1 2021-03 Cochlear™ Nucleus® Reliability Report Volume 20, December 2021.