Baha® implant reliability
Learn about the Baha® implant, why it's so reliable and how it provides consistent access to hearing.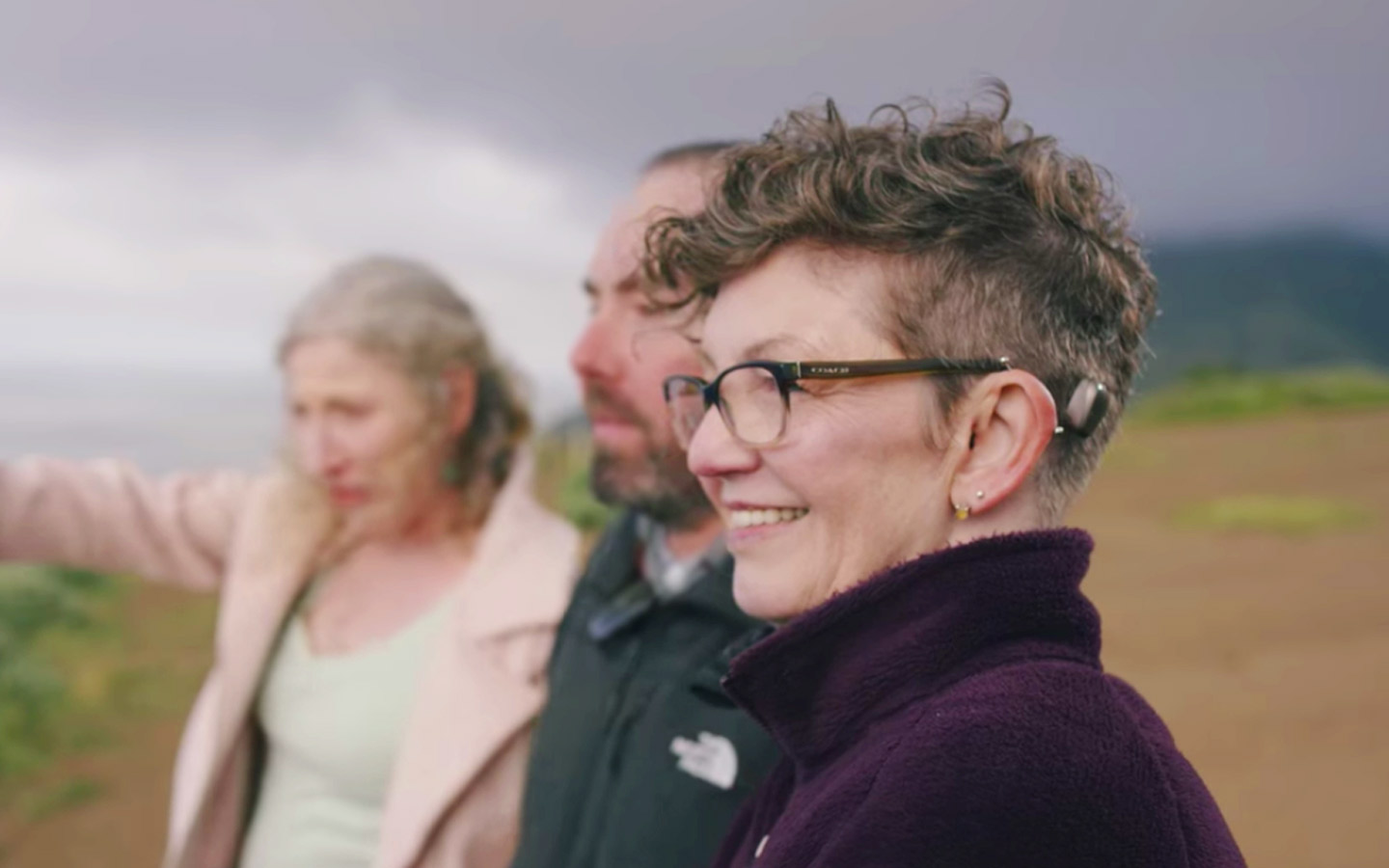 What you'll find on this page
The role of the Baha® implant.
The technology that makes it so reliable.
The role of the Baha implant
Your Baha implant sits in the bone behind your ear. It's your pathway to sound and it forms the foundation of our Baha System.
"Getting the Baha System was a life-changing experience. Sounds weren't just louder, they were clearer. It was incredible."*

John, Cochlear™ Baha® recipient
Designed to help you hear**
The latest Baha implant, the BI300, is made of titanium and features TiOblast surface technology. Unlike conventional titanium, this unique surface promotes stability in the bone by creating a tight integration with the bone.1
We designed this implant to promote faster and stronger integration with the bone.2
Proven reliability
The BI300 delivers a stable, safe and reliable platform 3-6
Together, the design, dimensions and characteristics of the BI300 implant have proven reliability through long-term clinical use.3-6
** Check eligibility criteria with your healthcare provider
References
Ivanoff CJ, Hallgren C, Widmark G, Sennerby L, Wennerberg A. Clin Oral Implants Res. 2001 Histologic evaluation of the bone integration of TiO(2) blasted and turned titanium microimplants in humans. Clin Oral Implants Res. 2001 Apr;12(2):128-34.
Dun, C.A.J. , de Wolf, M.J.F , Wigren, S., Eeg Olofsson, M., Granstrom, G., Green, K., Flynn, M.C., Stalfors, J., Rothera, M., Mylanus, E.A.M., & Cremers, C.W.R.J. (2010) Development and Multi-centre Clinical Investigation of a Novel Baha Implant System. Technical and 6 Month Data. Paper presented at CI 2010, Stockholm, Sweden
den Besten CA, Stalfors J, Wigren S, Blechert JI, Flynn M, Eeg-Olofsson M, Aggarwal R, Green K, Nelissen RC, Mylanus EA, Hol MK. Stability, Survival, and Tolerability of an Auditory Osseointegrated Implant for Bone Conduction Hearing: Long-Term Follow-Up of a Randomized Controlled Trial. Otol Neurotol. 2016;37(8):1077-1083.
Felton M, Hill-Feltham P, Bruce IA. The role of stability measurements of the Baha(R) system in children. Int J Pediatr Otorhinolaryngol. 2014;78(3):513-516.
Marsella P, Scorpecci A, D'Eredita R, Della Volpe A, Malerba P. Stability of osseointegrated bone conduction systems in children: a pilot study. Otol Neurotol. 2012;33(5):797-803.
Wilkie MD, Lightbody KA, Salamat AA, Chakravarthy KM, Luff DA, Temple RH. Stability and survival of bone anchored hearing aid implant systems in post-irradiated patients. Eur Arch Otorhinolaryngol. 2015;272(6):1371- 1376.