Information on the European Union Medical Device Regulation
We have aligned our Clinical, Regulatory, Quality, Manufacturing, Supply Chain and Commercial teams to help more people to hear.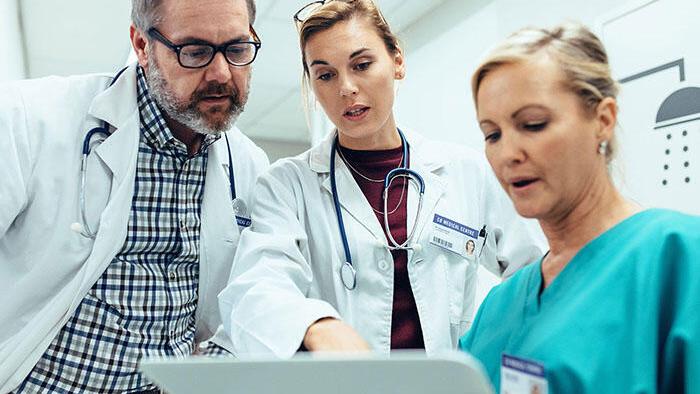 The European Union (EU) Medical Device Regulation (MDR): information for hearing health professionals
With the aim of improving the quality of medical devices and increasing patient safety, the EU has updated the regulatory framework for medical devices. The EU Medical Device Regulation (MDR) was first introduced in 2017. It places more rigorous demands on medical device manufacturers and the notified bodies that oversee them, with greater emphasis on safety measures, risk management, post-market surveillance (PMS), and data collection for medical devices.
Cochlear is fully committed to the implementation of the EU MDR. We operate a quality management system that is fully MDR compliant and several of our products are already MDR certified. To ensure continuous supply of safe and innovative medical devices, our Clinical, Regulatory, Quality, Manufacturing, Supply Chain and Commercial teams have made a collective effort to navigate the robust MDR requirements and timelines. We are confident in our ability to meet those timelines and to comply with all regulatory requirements as we transition our products to MDR approval – continuing to help more people to hear.
The following information is compiled to help hearing health specialists, hospital staff and surgeons understand what to expect from the new regulation and to explain how Cochlear is responding.
About the EU MDR and its timelines
The EU MDR replaces the Medical Devices Directive (MDD) (93/42/EEC) and Active Implantable Medical Devices Directive (AIMDD) (90/385/EEC).  The original Date of Application (DoA) of the new regulation was scheduled for 26 May 2020. However, due to the COVID-19 global pandemic and the associated public health crisis, the European Parliament postponed the DoA to 26 May 2021.
From 26 May 2021, all new devices must be CE marked under the MDR. However, CE certificates issued under the MDD and AIMDD before this date remain valid for up to three additional years.
All devices entering the market from 26 May 2024 must fully comply with the MDR. However, medical devices already placed on the EU market under the MDD or AIMDD before this date can be put into service until 26 May 2025.
In practice, this means that there will be a period when MDR, MDD and AIMDD overlap. Medical devices with legacy MDD/AIMDD certificates may be placed on the EU market concurrently with MDR certificated devices until 26 May 2024. Furthermore, you can carry on using medical devices that were already placed on the EU market under the MDD until 26 May 2025.
Cochlear devices and their CE mark
Cochlear have a CE Marking conformity assessment performed by a notified body for all class Ir, Is, Im, IIa, IIb, and III medical devices. Notified bodies are private companies, designated on behalf of the European Union to evaluate the conformity of a manufacturer with the MDR. TÜV SÜD Product Service GmbH Zertifizierstellen and BSI Group The Netherlands B.V. are the notified bodies for Cochlear. Class I products are self-certified by Cochlear in accordance with our MDR compliant quality management system.
Official EU documentation
What you need to know about Cochlear and the EU MDR
As a manufacturer of medical devices, Cochlear must comply with the MDR requirements. We have updated technical documentation and revised our processes to ensure they are MDR compliant in advance of the DOA in May 2021. Product information, including unique device identification data (UDI) and post-market surveillance information will be provided to the European Database on Medical Devices (EUDAMED) when it is available.
Generally speaking, yes. To ensure continuous supply during the MDR transition period (May 2021 – May 2024), Cochlear will concurrently place MDD / AIMDD and MDR certified products on the EU market. Depending on the planned lifecycle, Cochlear's relevant product portfolio will be transferred to MDR and, in line with MDR requirements, only MDR certified devices will be placed on the EU market after 26 May 2024.
Until May 2025, Cochlear products may be certified under the MDD/AIMDD or under the MDR and these will exist side by side in the marketplace. However, we recognise the value and importance of the more stringent requirements of the MDR. Therefore, Cochlear has already updated internal processes to comply with aspects of the MDR that apply to current products in our portfolio, including post-market surveillance, registration, and vigilance requirements, so you can continue to have complete confidence in the safety and quality of all Cochlear products that are available.
Yes, MDR certified products must have a Unique Device Identifier (UDI) on them. The UDI is a series of numbers that identifies a specific device.
All Cochlear product labels have been updated to include UDI and other information to comply with MDR requirements. The UDI does not replace the REF number, it is for product identification and traceability during the complete life cycle of the product.
Yes, under MDR, patients who receive certain implants will be given an implant card by the healthcare provider. The implant card includes important information about their device, its UDI and manufacturer. Cochlear patient implant cards are supplied inside the packaging of Cochlear implants.
The European Database on Medical Devices (EUDAMED) is one of the key aspects of the new rules on medical devices. EUDAMED will provide a 'living picture' of medical devices that are made available in the EU throughout their lifecycle; this will contribute to the uniform application of regulatory and registration requirements throughout the EU.
The aim of EUDAMED is to strengthen market surveillance and overall transparency, including through better access to relevant information for healthcare professionals and the public. EUDAMED's publicly available information on devices will allow patients to make more informed healthcare decisions.
All legal manufacturers, importers, or authorized representatives for the distribution of medical devices in the EU must add to EUDAMED. The database will include information on manufacturers, authorized representatives, medical devices, certificates, vigilance data and clinical investigation data.
Cochlear's Post Market Surveillance (PMS) programme evolves continuously to comply with enhanced post-market surveillance and vigilance regulations. In addition, our PMS supports the development of innovative future generation products.
As part of the PMS process, Cochlear has initiated multiple Post Market Clinical Follow Up (PMCF) studies to continue gathering data related to our CE marked devices.
Both PMS and PMCF data will be made available in EUDAMED.
a) You'll start to see UDIs on the product labels.
b) The documents we send with products may change. However, you'll still find product information on cochlear.com.
c) You'll be able to find out more about our products and their performance from EUDAMED.