Help kids hear
Cochlear implants can give children with hearing loss the opportunity to hear and reach their potential.

Did you know...?
466 million people around the world live with disabling hearing loss.
34 million of those are children.1
Hearing plays a huge part in a child's emotional, social and intellectual development.
Hearing loss can hamper a child's ability to attend a mainstream school, gain an education and make friends.2-7
At Cochlear, we believe that every child deserves to hear and be heard.
Hearing is the process of sound travelling through your child's ears, but it's actually their brain that interprets what they hear. Providing a child's brain with the stimulation it needs at an early age can enable them to achieve their best speech, language and social skills.2-4
Hope beyond hearing aids
Hearing aids work by amplifying sound, which makes them an ideal solution for children with mild to moderate hearing loss. However, for children with moderately severe to profound hearing loss, hearing aids might not be enough for them to understand sounds and learn to speak.8
In this case a cochlear implant might be the best option. Cochlear implants bypass the inner ear to directly stimulate the hearing nerve to provide a child with the clarity of sound and speech they need to help them understand what is being said.3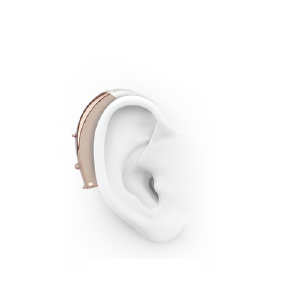 Hearing aid
For a child with mild to moderate hearing loss.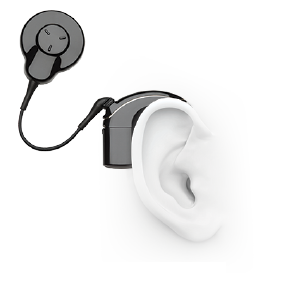 Cochlear implant
For a child with moderately severe to profound hearing loss.

If your child has hearing loss
If you've been told your child has hearing loss, you may feel overwhelmed. However, it's important to know you're not alone.
There are many parents who've been where you are. Newborn screening tests prove that up to five in every 1,000 babies are born with hearing loss or lose their hearing soon after birth. 1
If you suspect your child may have hearing loss, it's important to formally test their hearing with a hearing health professional.
Help is available
For close to 40 years, Cochlear's range of hearing solutions and ongoing support has provided children with the opportunity to achieve their full potential.
With a cochlear implant, a child could:
Develop spoken language early
Children develop better spoken language if they receive their cochlear implants and early intervention as early as possible.1,2

Attend mainstream education
80% of children implanted prior to 18 months attend mainstream schools.5

Achieve outcomes on par with typical-hearing peers
Acting early could put your child's speech and language development at the same level as their hearing peers.4

Enhance social skills
With better language skills children can make new friends more easily.6

Establish better language skills
The earlier you treat your child's hearing loss, the better chance your child will have to develop language skills.4

Support long term speech and language abilities
Successful literacy and academic achievement is rooted in preschool language skills.7

The importance of early intervention
"When I grow up, I want to be a cochlear implant surgeon because I want to help other children hear."
- Ishita, Cochlear™ Nucleus® recipient, Australia
Early treatment can put your child's hearing progress on par with their hearing peers - giving them equal opportunity to excel in life.3,4
Getting treatment sooner rather than later can have many benefits - including laying the foundation for fundamental language, allowing them to develop social skills and helping them succeed in school.3
Children who received cochlear implants earlier displayed stronger language skills compared to those treated when they were two years old.4
80% of children who received their cochlear implants before they turned one demonstrated a comprehensive understanding of vocabulary by the time they started school.9