Baha® smart sound processing technology
Whether in a cafe, at the office or in a park, the Baha® 5 Sound Processor can help make hearing easier – automatically.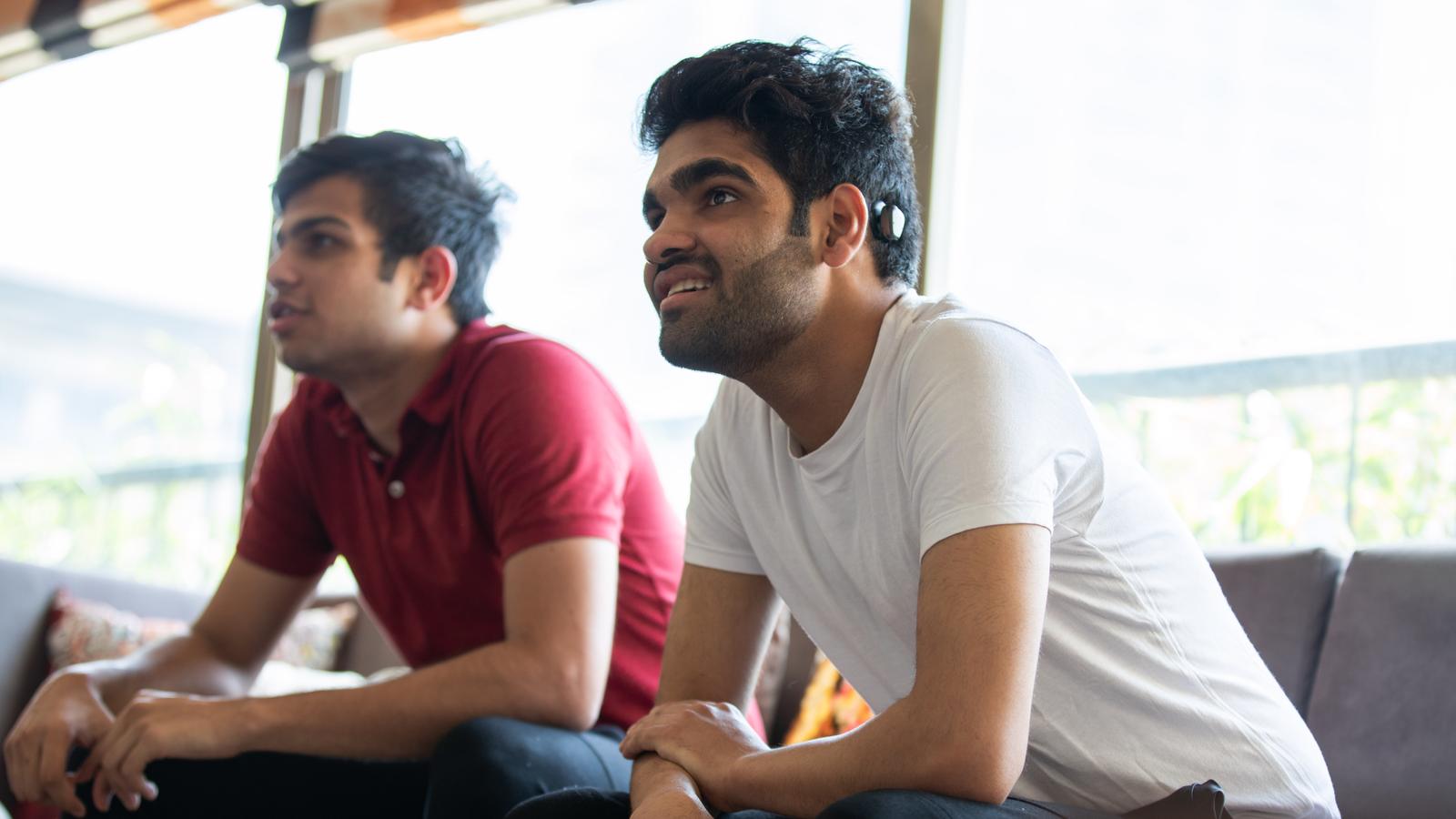 What you'll find on this page
Features that can help adults and children hear clearer sound.
How SmartSound® iQ adapts to the hearing environment.
Why data logging technology is important.
Hear more easily, even when it's noisy
Every day adults and children are constantly moving through different environments — and their sound processor should adapt to all of them automatically.
Cochlear™ Baha® 5 sound processors feature advanced technology that adapts automatically to the environment.
Baha 5 Sound Processor features include:
17 channel sound analysis

scene classifier

active directionality

active gain

noise and feedback management systems

data logging.
Excellent sound quality
The Baha system lets you experience clearer sound with less risk of annoying squeaks and squeals. It does this by combining feedback management with a transducer that produces less distortion than other bone conduction systems.1
Sound processors that adapt to the world — automatically
We designed our SmartSound® iQ technology to replicate natural hearing. It automatically adapts to the environment without the need to make manual adjustments.
How it works:
Analyses surroundings and identifies the listening environment as one of seven scenes, such as quiet, noisy or windy.

Sound is adjusted automatically for the environment with SmartSound iQ technology.

Enhances speech to help adults and children hear what's being said and reduces background noise so they can confidently join the conversation.2
Data logging provides important information to your hearing health professional
Life is busy. Some days it's tough for adults and children to remember the details of how they're using their sound processor.
That's why Baha 5 sound processors feature data logging technology that records detailed information about how adults and children use them.
Data logging gives a hearing health professional evidence to show how the system is working. They will use this information to make decisions about how to adjust the device to make sure an adult or child's hearing is always at its best.
Peace of mind for parents
The data logging function gives parents added confidence that their child is hearing their best at all times.
The information allows a hearing health professional to know how a child is using the system.
This includes the number of hours per day the sound processor is on, the different sound environments a child experiences throughout the day and the volume levels that were in use.
References
Flynn MC. Smart and Small – innovative technologies behind the Cochlear Baha 5 Sound Processor. Cochlear Bone Anchored Solutions AB, 629761, 2015.
Hedin A, Andersson J, Hoffman J, Björk T, Flynn M. Summary of the Cochlear(TM) Baha(r) 5 Clinical development test results. Cochlear Bone Anchored Solutions AB, 630206, 2015