Bone conduction implants for adults
Bone conduction implants have the potential to improve quality of life for adults and children.1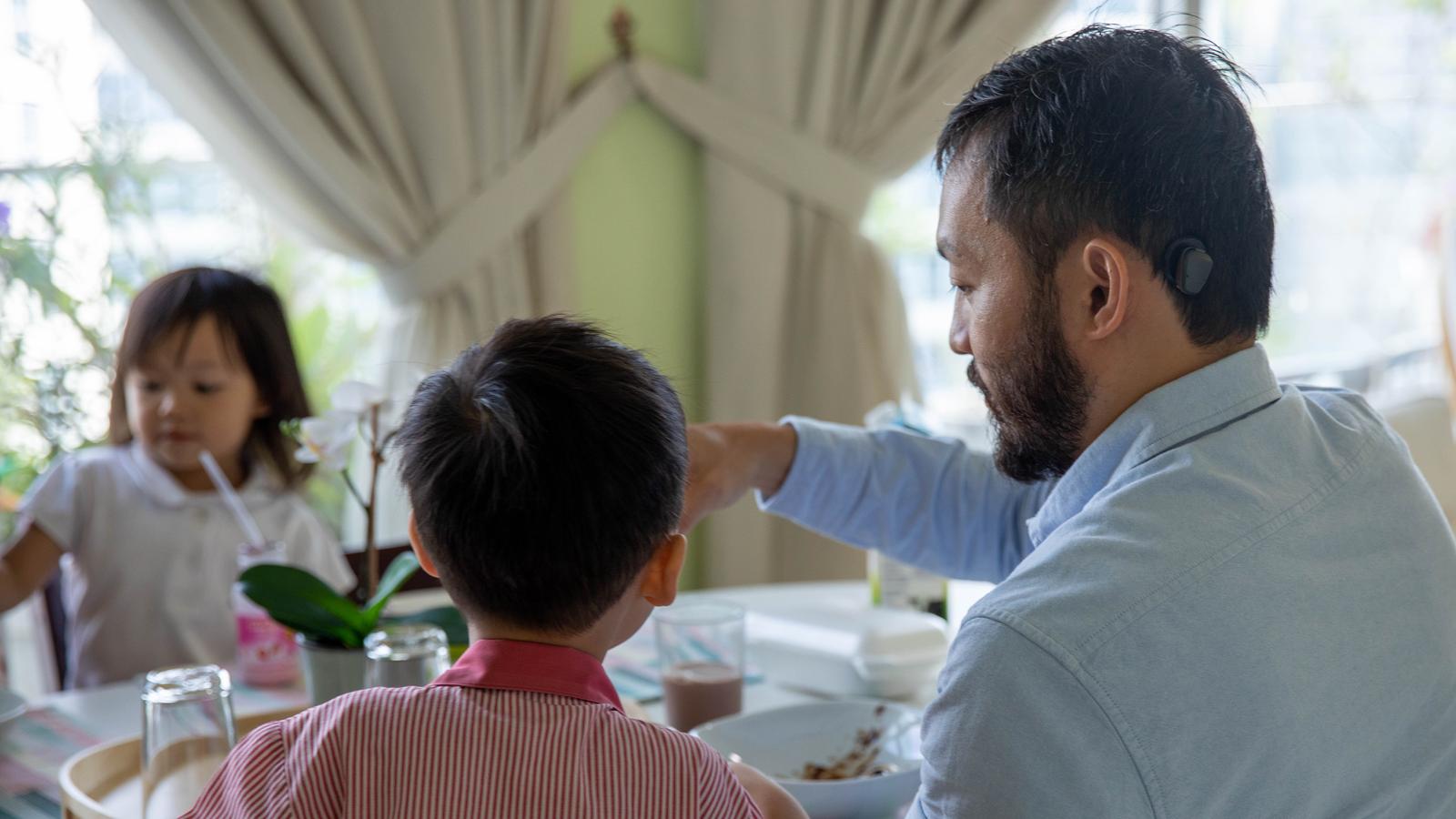 What you'll find on this page
Information on how a bone conduction implant might help a recipient..
The benefits of bone conduction implants.
How to try bone conduction hearing.
Could a bone conduction implant help you?
If you have single-sided hearing loss, conductive hearing loss and mixed hearing loss, a bone conduction implant may help.
What are the benefits?
Research and decades of experience have shown that bone conduction implants can help people with these types of hearing loss. This can help you:
Hear even in noisy environments.2,3

Enjoy improved sound quality (compared to hearing aids) by bypassing the damaged part of the ear to reduce the amount of amplification needed to hear better.4

Enjoy improved speech recognition (compared to hearing aids).4
Try out the Cochlear™ Baha® System
If you've been told a bone conduction implant is a treatment option for your hearing loss, you can try the Baha system before deciding whether to get an implant.
The Cochlear Baha® SoundArc™ introduces a comfortable way to 'try out' bone conduction hearing.
You can trial the Baha 5 Sound Processor in your specialist's rooms or at home. This will help you experience its sound and feel more prepared to make a decision on whether to get an implant.
Find a hearing implant specialist near you
References
Mace AT, Isa A, Cooke LD. Patient quality of life with bone-anchored hearing aid: 10-year experience in Glasgow, Scotland. J Laryngol Otol. 2009;123(9):964–968.
Lin LM, Bowditch S, Anderson MJ, May B, Cox KM, Niparko K. "Amplification in the rehabilitation of unilateral deafness: speech in noise and directional hearing effects with bone-anchored hearing and contralateral routing of signal amplification." Otology & Neurotology. 2006;27(2):172-82.
Flynn MC, Sadeghi A, Halvarsson G. Baha solutions for patients with severe mixed hearing loss. Cochlear Implants Int 2009;10 Suppl 1:43-7.
Hol MK, Snik AF, Mylanus EA, Cremers CW. Long-term results of bone anchored hearing aid recipients who had previously used air-conduction hearing aids. Arch Otolaryngol Head Neck Surg 2005 Apr;131(4):321-5.