Training support
Whether you want to learn something new or build your current expertise as a cochlear implant professional, Cochlear can support you with education and training.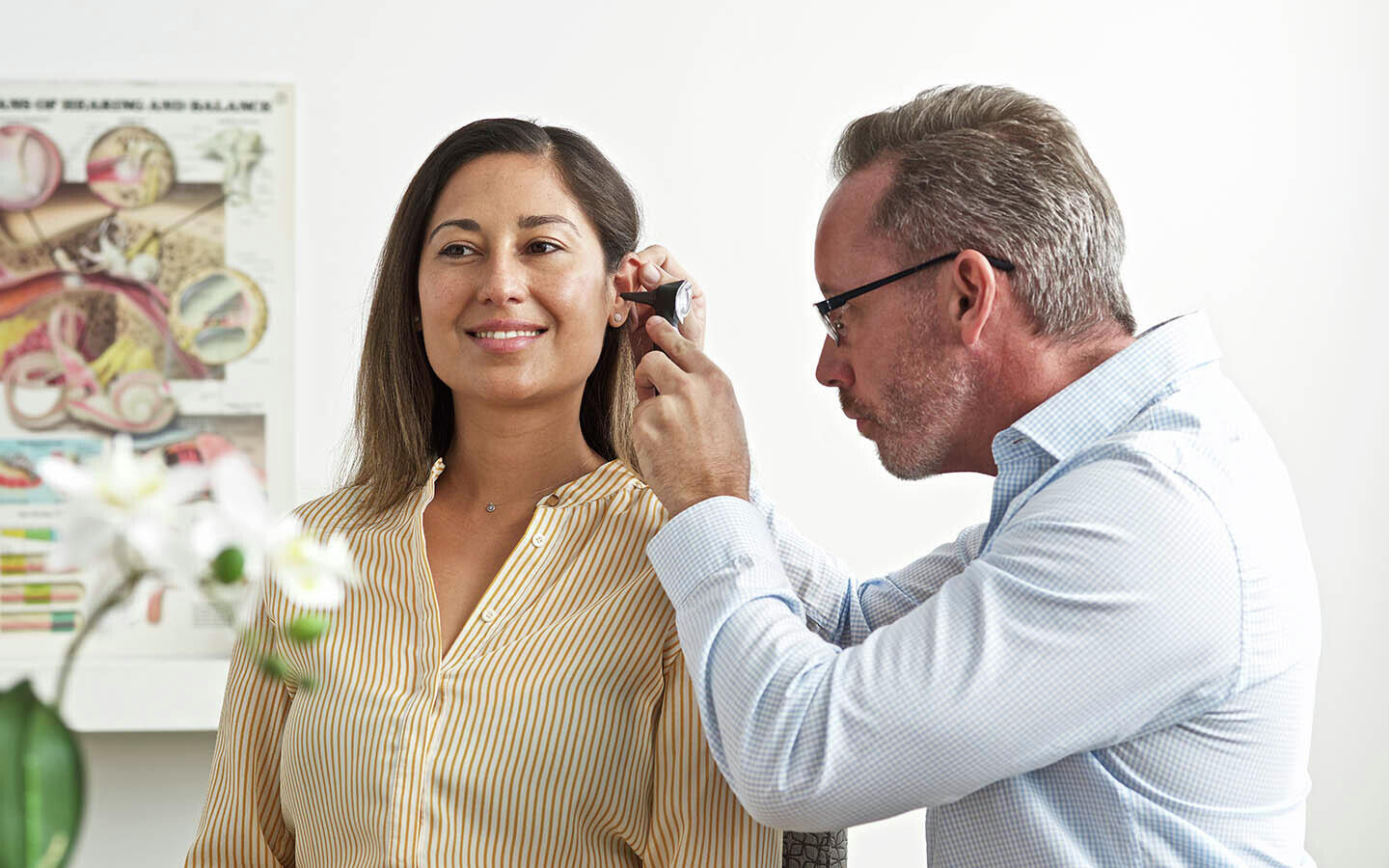 IMPACT
(Interactive Masterclass for Professional Audiologists in Cochlear implant Technology)
IMPACT is a virtual certification course in Cochlear implant technology organised by Cochlear in collaboration with Ali Yavar Jung National Institute of Speech and Hearing Disabilities (Divyangjan), Mumbai. It covers various aspects of cochlear implant audiology through a series of video lectures and interactive sessions with renowned experts across India.
Eligibility criteria: Bachelor's/Master's degree in Audiology and Speech Language Pathology
IMPACT 5.0 will commence from October 20, 2023. Read the programme content and register yourself to get priority communication on upcoming batch schedule & enrollment.
IMPACT Programme modules (October 2023 to March 2024)
Topic 1: Evolving models of NBHS
Best practices in NBHS
Evolving models in the Indian context
Topic 2: Best practices for NBHS
All about screening – Who, Where, When and How
How to follow-up
Topic 3: Driving change in NBHS
Direction for NBHS
Need for a public health approach to drive change in India
Topic 4: Candidacy and assessment – Paediatrics
Candidacy criteria
Potential benefits & selection process
Factors affecting outcomes
Counselling approaches
Topic 5: Candidacy and assessment - Adults
Candidacy criteria
Evaluation process
Counselling approaches
Topic 6: Implant portfolio
How Cochlear implants work
Implant generations
Implant design and specifications
MRI compatibility
Topic 7: Surgical approaches & steps
Basic radiology & pre-implant evaluations
Importance of implant reliability
Analysing implant reliability data
Topic 10: Sound processor portfolio
Innovation in hearing technology
Optimising patient hearing experience with BTE and OTE sound processors
Topic 11: Sound processing Technology
Introduction to the basic signal pathway
Introduction to noise reduction technologies
Power of SmartSound® IQ with Scan
Topic 12: Connected care with wireless accessories
Overview of True Wireless accessories
Functionality of direct streaming
Benefits for recipients in challenging situations
Topic 13: Best practices in kit counselling
Importance of kit counselling
Planning and preparation for switch-on
Kit counselling timeline
Topic 14: Device registration, trouble shooting, care & maintenance
Guidance for troubleshooting
Care and maintenance resources
Ongoing care and support
Topic 15: Principles of Programming
Overview of CI Programming
Principles of electrical stimulation
Stimulation modes
Coding strategy
Topic 16: Workflow in the Custom Sound Pro Software
5 steps to programming workflow
Custom Sound® Pro walk through
Features in Custom Sound® Pro software
Topic 17: Masterclass in CI programming
Patient care beyond programming
Best practices to write SMART goals
Individualised care plan
Topic 18: Maximizing outcomes of adult CI recipients
Importance of follow up appointments
Reconnecting to a world of sound
Topic 19: Optimising programming for a positive fitting experience
Initial activation
MAP optimisation and fine tuning
Hearing aid vs CI fitting
Master volume, bass & treble and comfort
Topic 20: Summary & wrap-up
Standard of care
Best practices in CI
Programme highlights
4 in-depth modules with 20 learning topics
Online assessments and written assignments after each module
One recorded video lecture and one live session for each topic
Note: By filling up this form you agree to receive communication regarding upcoming batches, course schedule and enrollment.