Your Baha® device fitting
The moment you've been waiting for is coming. Here's a list of questions to ask your audiologist so you'll know what to expect.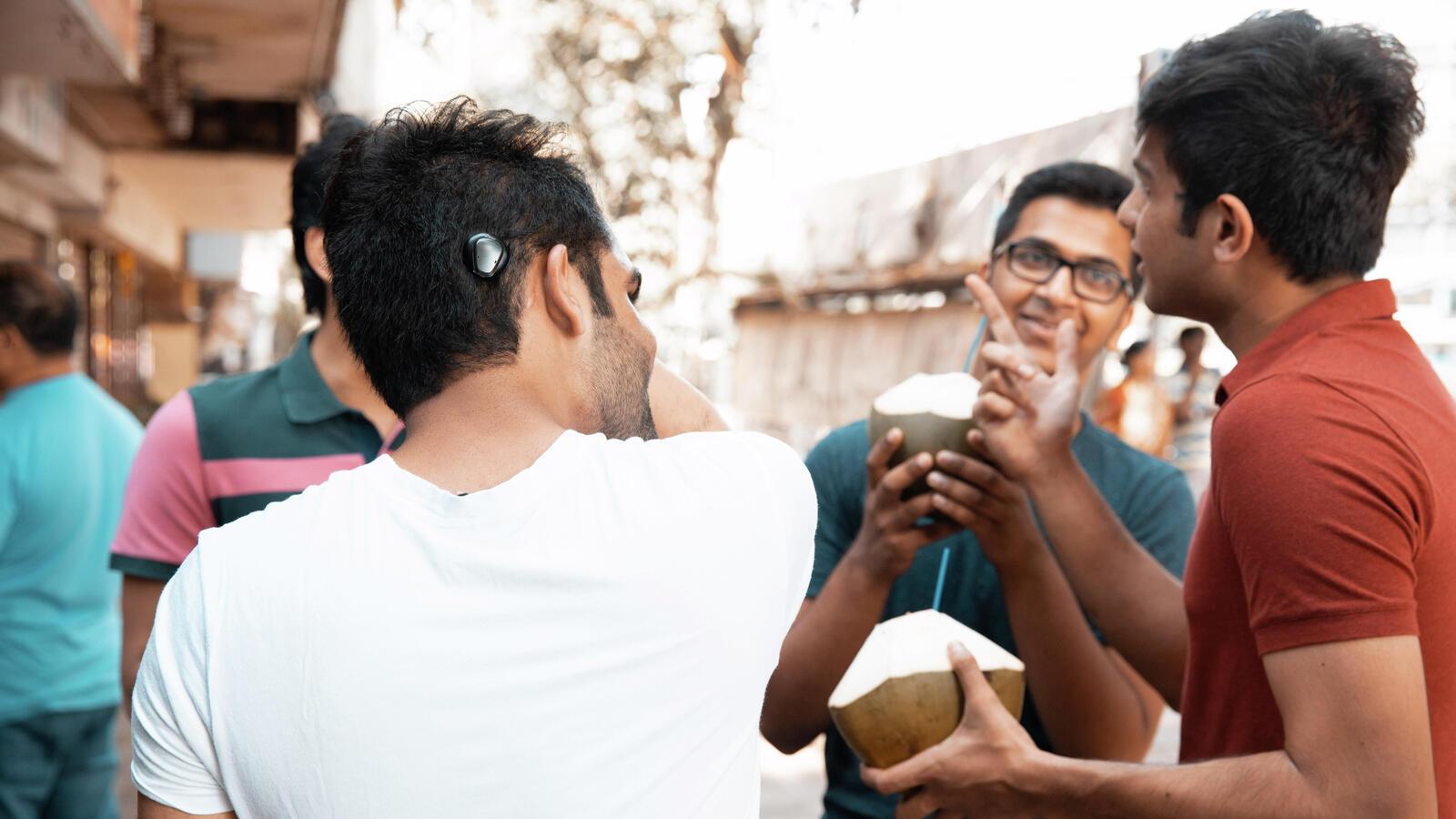 What you'll find on this page
Questions to ask your audiologist.
What to expect on fitting day and beyond.
It's normal to feel nervous and excited as you get ready for the day when you'll start hearing with your Baha® system.
At your first appointment, your audiologist will fit your sound processor and program it for you.
Here's a list of questions to ask your audiologist to help you know what to expect.
What happens during my appointment?
What will programming my sound processor feel like?
Will I hear right away?
How will it sound? Will it sound just like I remembered, or will it sound mechanical or high-pitched?
How long will it take for me to adjust to the new sound?
How do I put on my sound processor?
How does my sound processor and implant work?
What tips do you have for using my new sound processor?
How often will I need to charge or change the batteries?
How do I store and care for my device?
What resources and activities do you recommend for rehabilitation?
What happens if my hearing changes over time?
Is there a network of hearing implant recipients in our community? Can you put me in touch with them?
How often should I see the audiologist for follow-ups?
What usually happens on fitting day?
Your audiologist will explain how your sound processor works and they'll fine-tune your sound processor settings.
You may start by listening to a series of beeps, followed by the voice of your audiologist and any loved ones with you.
Your brain may need time to adjust to your new hearing. Although you might recognise the sounds you've been missing, don't worry if this doesn't happen straight away.
After your sound processor is switched on
There will be a series of appointments with your audiologist to adjust and further fine-tune your sound processor's programs. This helps to make sure you can hear at your best.
You may find some sounds are louder than others. This is expected, but let your audiologist know if you are uncomfortable.
Follow your sound processor's guidelines for care and maintenance. We offer many "how to" videos to help answer your questions.
Rehabilitation is important to your hearing success. Practise listening and speaking as much as possible. Progress may take time, so be persistent. Our easy-to-use rehabilitation programs offer help, and you can tailor them to your needs and learning level.