Recovery from bone conduction implant surgery
Learn about caring for yourself or a loved one after surgery and find out what to expect during recovery.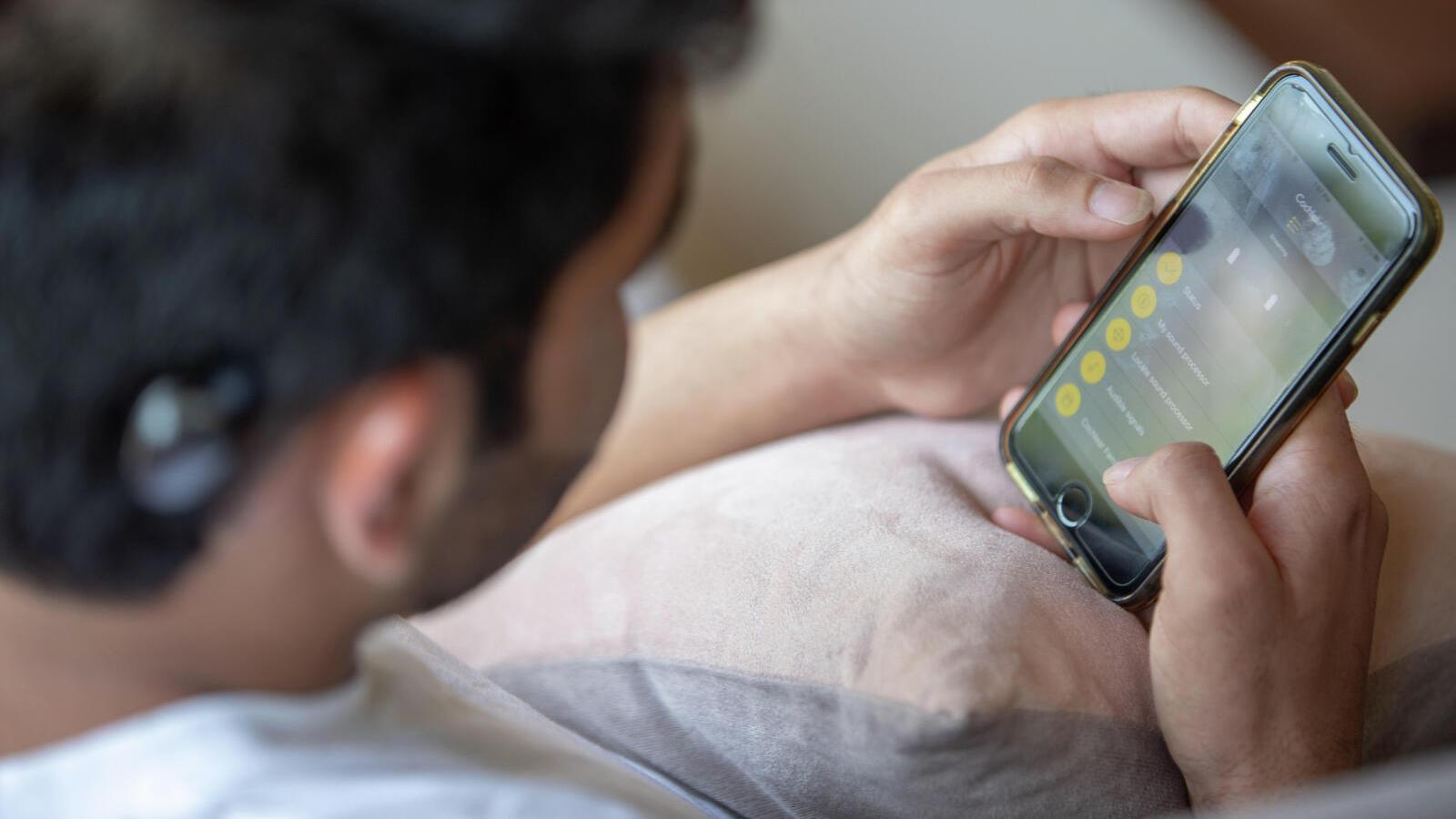 What you'll find on this page
Information about your procedure.
How to care for yourself or your loved one after surgery.
When you can expect to return to work and other activities.
Preparing yourself for surgery
As your surgery approaches, you may experience a range of emotions.
Understanding what to expect and how best to recover from surgery will help give you confidence as you look forward to life with your new hearing.
After your procedure
After the bone conduction implant surgery for the Baha Attract System, medical staff will apply a bandage to protect the incision. They will show you how to care for the implant site. They will also give you advice about medication prescriptions and possible activity restrictions.
Your doctor will let you know when to remove the bandage or when to come in for bandage removal. This is usually a few days after surgery.
Routinely, there is no bandage used for bone conduction surgery for the Baha Connect System. To protect the abutment for the Baha Connect System, a small non-stick dressing is sometimes used.
It is important to follow all of your doctor's instructions regarding rest and recovery during this time period.
How to care for yourself or your loved one after surgery
Recovering from your surgery is generally straight forward, but it will take time. Support from family and friends is important as you prepare for life with your new hearing.
Here are some tips to help you recover
Follow your doctor's instructions and take medication as directed.
Arrange for someone to take you home from hospital as you won't be able to drive.
Ask a friend or family member to help you for a day after your surgery so you can recuperate.
All wounds need to be kept dry until they are fully healed. Taking a bath instead of a shower or wearing a reliable shower cap is recommended to keep water off the area. You should check with your surgeon for the status of the wound before direct water and shampoo is applied.
Eat a healthy diet and drink lots of water to promote healing.
How long does it take to recover?
Your surgeon will want your incision to heal before you are fitted with your sound processor and it's programmed for the first time. This typically takes 2-12 weeks for Baha® implants (depending on whether you have the Baha Connect or the Baha Attract system).
The standard guidelines for fitting is two weeks for the Baha Connect System and four weeks for the Baha Attract System. Some recipients may take longer than these guidelines and their surgeon will advise this.
Many people return to work or normal activities within a few days, but you may want to give yourself at least a week to recover.
Your doctor will tell you when it's safe to return to your activities. Most doctors advise against lifting even moderately heavy weights for a few days after surgery.