Scholarships
Cochlear™ scholarships support recipients with Cochlear hearing solutions to undertake university study and help fulfill their life ambitions.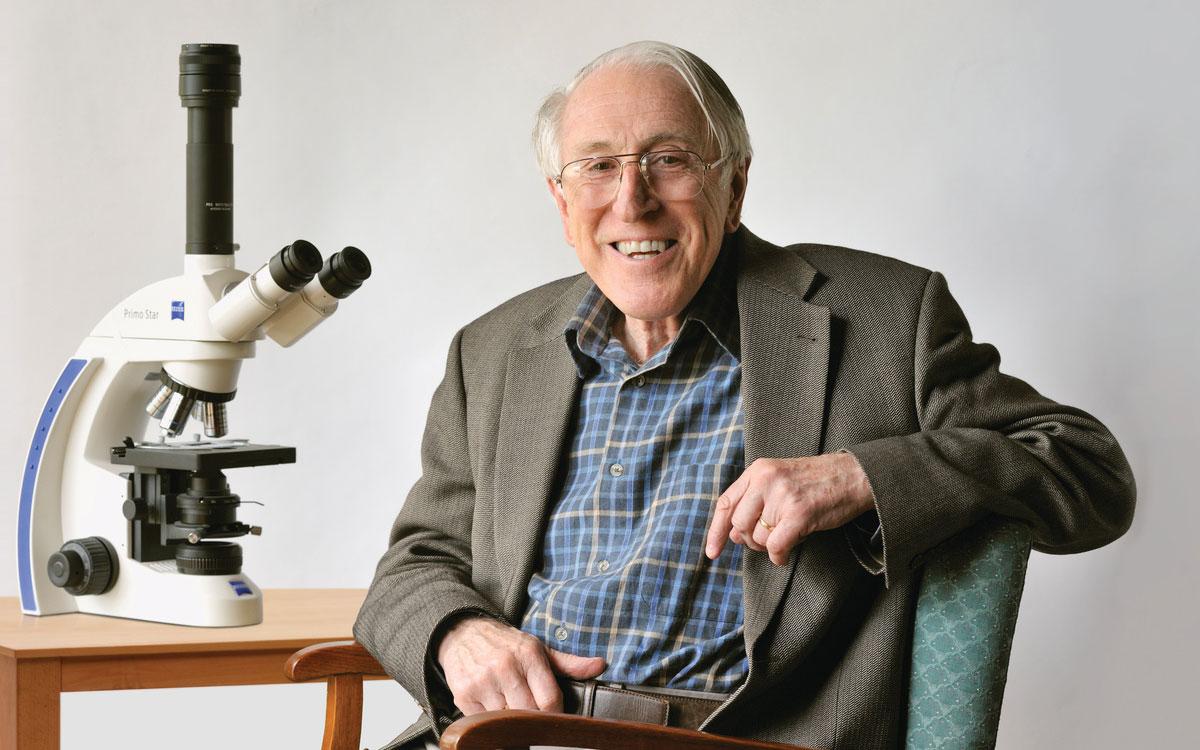 What you'll find on this page
Details on who is eligible for a Cochlear scholarship
How to apply
How the winner is selected
The Graeme Clark Scholarship is a unique award established to help recipients of Cochlear™ hearing solutions further themselves by undertaking university studies.
The Scholarship consists of financial assistance towards a degree at an accredited university and is paid in annual instalments on the successful completion of each year of study for a period of up to three years. It is available to cochlear implant and bone conduction implant recipients who finished their final year of high school in 2021, are currently attending university, or mature aged students who have been accepted into a university course.
The Scholarship is awarded on the basis of academic achievement and a demonstrated commitment to the Cochlear ideals of leadership and humanity.
How to Apply
The Graeme Clark Scholarship for Australia and New Zealand is open to Cochlear recipients who are residents of Australia and New Zealand. Applications must be received by close of business 30 April 2022.
To be considered for a Graeme Clark Scholarship, submit your application via email to: customerservice@cochlear.com
Your application should include the following information:
Application Form
A short personal statement describing your academic aspirations and other interests. This should describe the area of proposed study, your goals post-graduation and the reasons why you wish to be a Graeme Clark Scholar. This statement must not exceed 1000 words and should be written in a simple and direct manner. You must sign the statement in ink.
Final school academic transcript (attach copy).
Prior university academic transcripts (if available).
Your university admissions notice (if available).
A succinct list of the principle activities and awards in school (including prizes, scholarships, offices held, athletic record and extracurricular activities) with dates. This summary must not exceed one A4 page in length, and should be set in a typeface no smaller than 10 points.
One photocopy of your birth certificate, passport or other proof of age and citizenship.
Proof of residency e.g. driver's license.
Three letters of reference including their contact details. The referees should not be directly related to you, and preferably have known you for the last two years. At least two referees must be people from whom you have received educational instruction.
Selecting the Winner
A panel of judges review all submitted scholarship applications. The winner will be notified in June.
Previous Scholarship winners:
2020 winner: Monica Lam, aspiring Optometrist awarded 2020 Cochlear Graeme Clarke Scholarship.
2019 winner: Alison Winstanley, awarded 2019 Cochlear Graeme Clark Scholarship.
2018 winner: Zoe Dunn, aspiring Scientist awarded 2018 Cochlear Graeme Clark Scholarship.
2017 winner: Hugh Entwistle, aspirational Mathematician awarded the 2017 Cochlear Graeme Clark Scholarship.
2016 winner: Brooke Taylor Michalanney, midwifery student awarded 2016 Cochlear Graeme Clark Scholarship.
2016 runner up: Lachlan Bartlett, Law and Criminal Justice student dreaming of one day becoming a judge.
2015 winner: Susan Lindrud, aspiring doctor awarded 2015 Cochlear Graeme Clark Scholarship Award recipient focused on "giving back".
2014 winner: Isabelle Stanley, Aspiring fashion entrepreneur awarded 2014 Cochlear Graeme Clark Scholarship.
2013 winner: Tim Palmer, inspirational sportsman awarded 2013 Cochlear Graeme Clark Scholarship.
2012 winner: Jessica Moody, Melbourne Social Sciences student named 2012 Cochlear Graeme Clark Scholarship recipient.
2011 winner: Calvin Shaw, a University of NSW law student and cochlear implant recipient.
2010 winner: Eva Bergler, an Auckland University of Technology Bachelor of Health Sciences student, St John volunteer and aspiring paramedic
2009 winner: Sophie Li, a Melbourne University student, Australia
2008 winner: Sam Taylor, medical student at University of Otago, New Zealand
2007 winner: Kate Moss, student RMIT University in Melbourne
2006 winner: Anthony Cignarella, Occupational Therapy student at the University of Sydney
2005 winner: Aaron Payne, medical science student at the University of Sydney
2004 winner: Thomas Pell, student at Queensland University of Technology
2003 winner: Bill Raymond, 19-year old aspiring audiologist
2002 winner: Holly McDonell, Australasia's first scholarship winner.
For further details please email us.