We innovate
We innovate and bring to market a range of implantable hearing solutions that deliver a lifetime of hearing outcomes.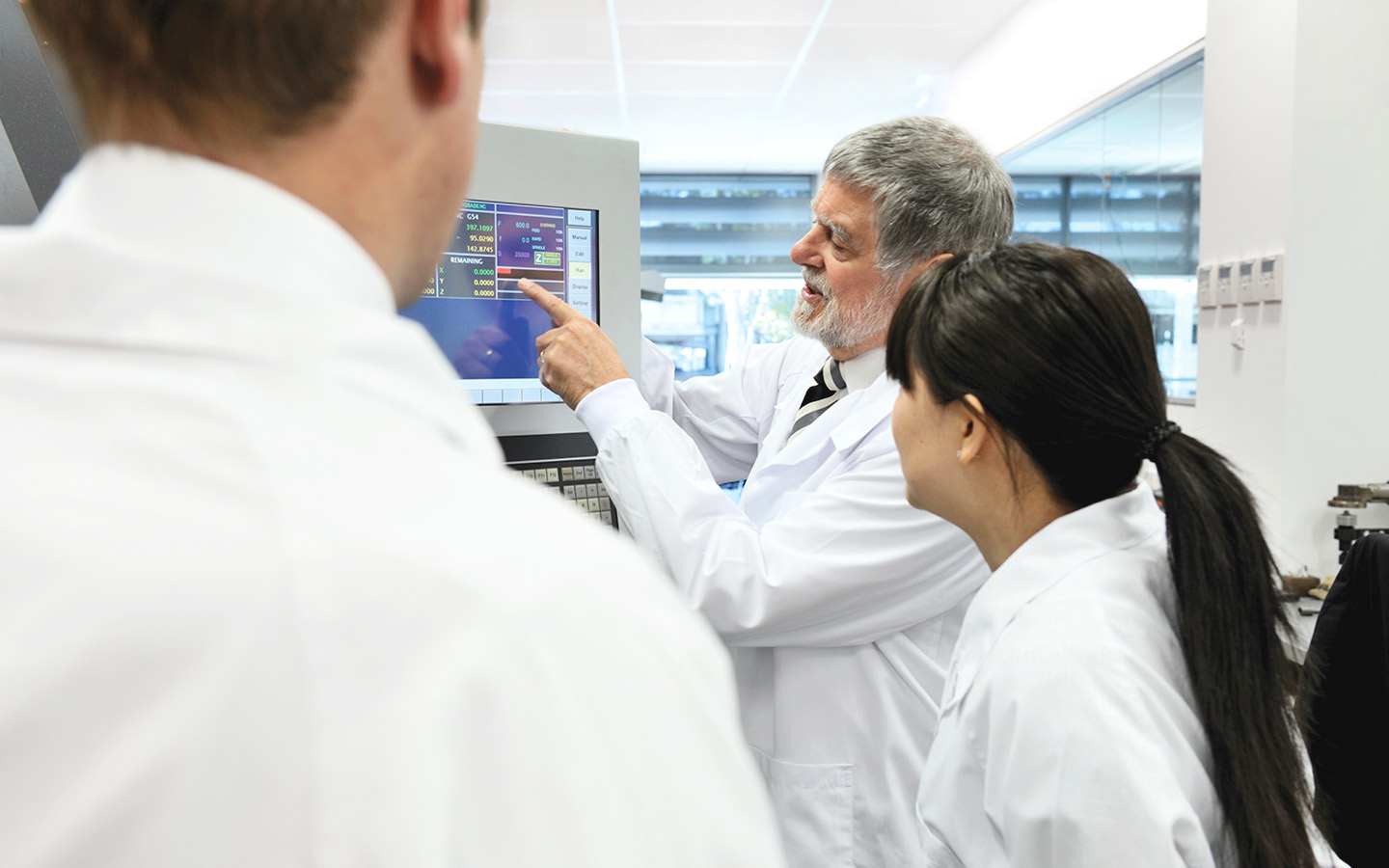 Driving progress
Passion for progress drives us to restore hearing for as many people as possible. Dedication and determination helps us pioneer new technology and care models. But progress doesn't stop there.
It's about meeting your needs now, and continually innovating to anticipate your needs in the future. To do this, we invest more than any other company in implantable hearing for research and development to push the boundaries of technology.
"I've had a Cochlear™ implant since 1989. I have advanced seven times. With each upgrade, I'm upgraded."

- Margo K, Cochlear™ Nucleus® implant recipient, USA
We're here to support customers and professionals across the entire hearing journey, being there with them every step of the way. Whether its products, services or upgrades, they're connected to us, but also, each other.
Working with the best to deliver the best
Apple
We've been working with Apple for more than 10 years to bring to market the first Made for iPhone implantable hearing solutions. This collaboration led us to release the first Made for iPhone cochlear and bone conduction implant sound processors on the market.
Our range of Made for iPhone hearing solutions allows people to stream calls, music and entertainment from their Apple device straight to their sound processor.
ReSound
Cochlear and ReSound, a pioneer in the hearing aid industry, collaborate in the Smart Hearing Alliance to provide hearing solutions for people with all types of hearing loss.
Whether the need is for hearing aids, hearing implants, or a combination of the two, our solutions work together seamlessly.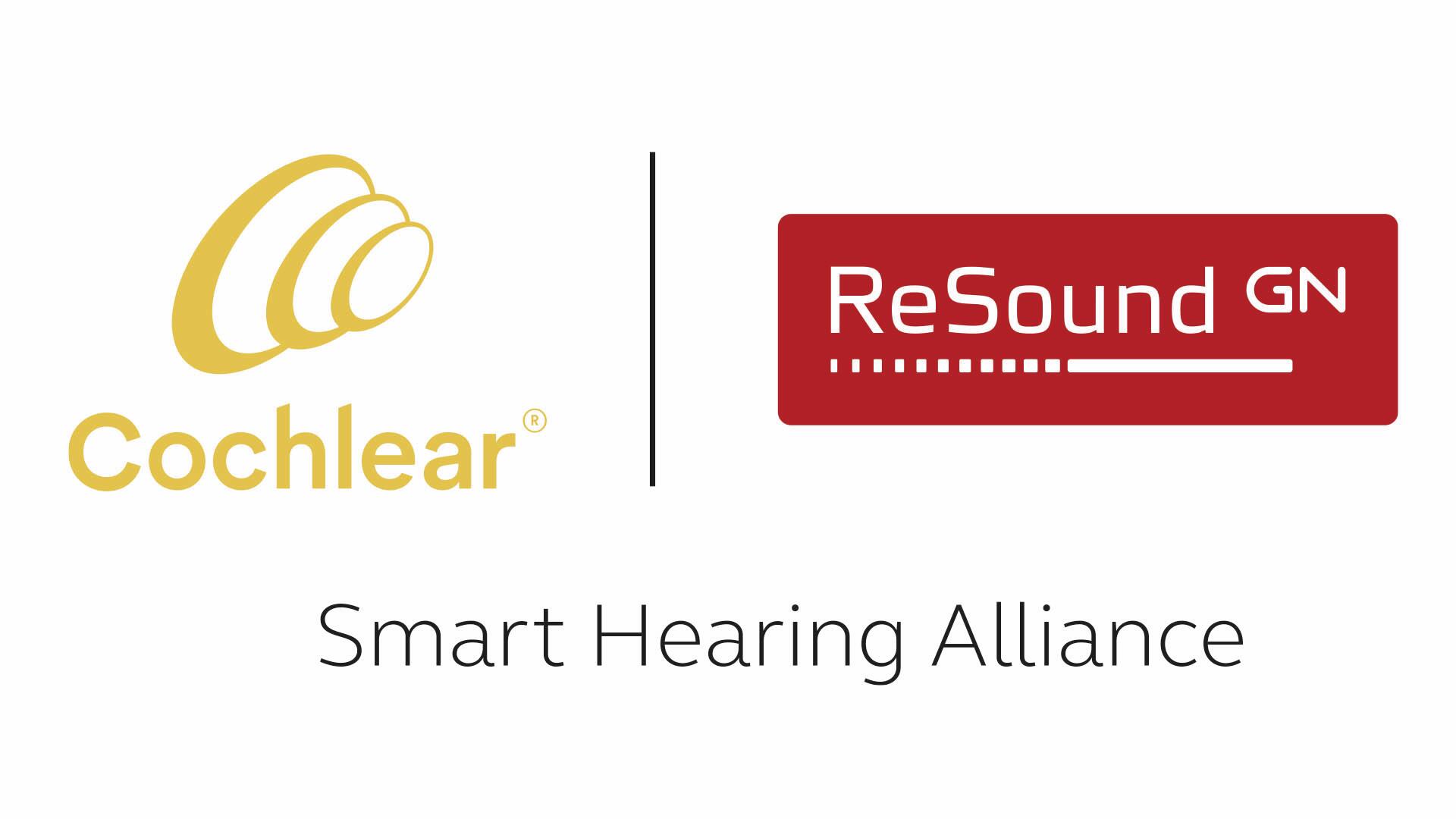 Hearing Hub healthcare network
We're at the heart of the Australian Hearing Hub healthcare network: a think tank of great minds – researchers, educators, clinicians and innovators – collaborating on world-leading research projects, dedicated to improving hearing health outcomes.
The Hearing Hub is also a government-backed, one-stop location for customers to receive first-class clinical evaluation, testing and diagnosis from leading practitioners.
Addressing hearing loss as a global public health priority
Cochlear and Johns Hopkins Bloomberg School of Public Health jointly announced a $10 million USD gift from Cochlear to establish the Cochlear Centre for Hearing and Public Health in March 2018.
The Center will address hearing loss' global impact by conducting research studies to determine the gravity of hearing loss (particularly among older adults) to public health, developing and testing interventions to mitigate the effects of hearing loss, and helping craft policies and strategies to ensure successful implementation of hearing loss interventions at the local, national and global levels.
Most importantly, the Center will recruit and train the next generation of researchers and public health experts to advance these goals well into the future.
Solid investment into research and development
A$180m

R&D

6

Manufacturing sites

100+

Research teams

300+

Global Engineers
$AUD180 million invested into research and development every year.

Six state-of-the-art manufacturing sites around the world.

Involvement in more than 100 collaborative research programs worldwide.

Global 300-plus team of engineers whose knowledge is only exceeded by their passion to make life easier for those with hearing loss.
Disclaimer
Please seek advice from your health professional about treatments for hearing loss. Outcomes may vary, and your health professional will advise you about the factors which could affect your outcome. Always follow the directions for use. Not all products are available in all countries. Please contact your local Cochlear representative for product information.
For a full list of Cochlear's trademarks, please visit our Terms of Use page.
Views expressed are those of the individual. Consult your health professional to determine if you are a candidate for Cochlear technology.
In Australia, Cochlear™ Nucleus® implant systems are intended for the treatment of moderately severe to profound hearing loss.
In Australia, Baha® bone conduction implant systems are intended for the treatment of moderate to profound hearing loss.
In Australia, the Cochlear™ Osia® System is indicated for patients with conductive, mixed hearing loss and single-sided sensorineural deafness (SSD) aged 10 years and above with up to 55 decibels sensorineural hearing loss. Patients should have sufficient bone quality and quantity to support successful implant placement. Surgery is required to use this product. Any surgical procedure carries risk.
For Cochlear™ Nucleus®, Osia® and Baha® systems: This product is not available for purchase by the general public. For information on funding and reimbursement please contact your health care professional.
Any testimonial featured on this website is intended for an Australian audience only.